El Septimo Alexandra Coco Robusto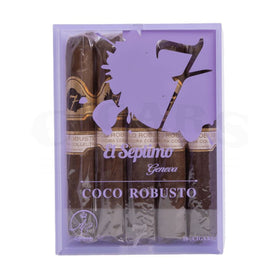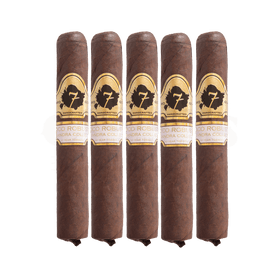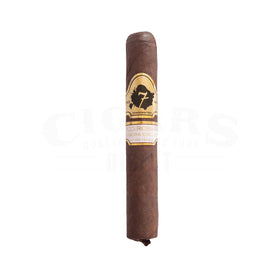 Coco Chanel not only completely changed the game in women's fashion, but she gave the world a fragrance that probably defines millions of memories for multiple generations.

Mademoiselle Chanel, this one's for you, and for every lady who admires you.

El Septimo Alexandra Coco cigars are part of a line that is built specifically to suit the tastes of women. Now we know that there are ladies who love cigars and who gravitate towards spice, big flavor, potency, and impressive size, but this line is different. El Septimo reports that their research found that the majority of women favored more manageable sizes and a milder profile, among other characteristics. For that reason, this is what Alexandra cigars are focused on. Of course, these blends aren't "defanged" at all – they're just built to do more with a gentler mix of tobacco.

Coco measures up at 5.25 x 52, a robusto vitola which offers plenty of tobacco for a good session. In true El Septimo fashion, the cigar features aged Costa Rican leaf. More specifically, some of the tobacco in this mix was developing for 5 years or more. This leads to a blend that backs off the strength in favor of a more complex profile that offers subtle notes for your smoking enjoyment. You'll be treated to a core of creamy cedar, but some properly French notes of florals and powdered sugar straight from la patisserie. On the end, there's some spice and cocoa to keep your life interesting.

Guys, the industry is packed with "manly" smokes. Leave these ones alone. These are for the ladies. And, if by some stroke of luck, you're with a woman who loves cigars, these might make a fun Mother's Day or birthday blend to light up.

Au revoir!
This El Septimo Alexandra Coco Robusto cigar is made in Costa Rica. Outside, you'll find an undisclosed wrapper. Inside, the binder is undisclosed, and the filler is undisclosed. This is a Mild to Medium-strength Robusto shaped cigar with a length of 5.25 and a ring gauge of 52.
Please browse our selection of El Septimo Alexandra Coco cigars at your leisure.

• What are the flavors like?
o Creamy cedar, florals, powdered sugar, cocoa and spice

• What's the strength level?
o Mild-medium

• Who is this cigar for?
o El Septimo Alexandra Coco cigars are for ladies who want a refined mild blend that still really delivers on flavor.

• Will I want to smoke it to the nub?
o Mais oui, bien sur!

• What's a good pairing with it?
o Un peu du vin. Pour a glass of Semillon. Château Suau 2019 Sauternes was rated 91 points and would make a fine companion for Coco.

• What's the best time/place to smoke this cigar?
o While browsing next season's collections for looks that would actually work for you

• Any flaws/downsides?
o Any downsides are outweighed by a cigar that brings more women into our world.
Payment & Security
Your payment information is processed securely. We do not store credit card details nor have access to your credit card information.