E.P. Carrillo Platinum Bash Toro 70 Year Celebration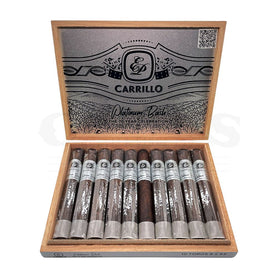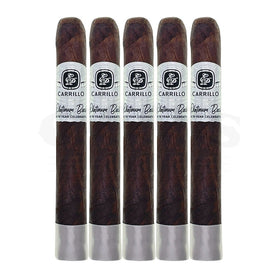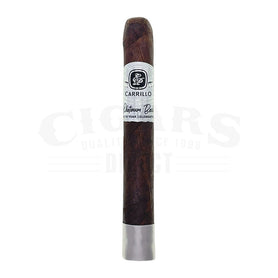 E.P. Carrillo Platinum Bash cigars are a little late to the party, but the party doesn't start until the man himself walks in, so we're all good.

Happy belated 70th, Ernesto Perez-Carrillo!

In his time on this planet, Perez-Carrillo has gone from a musician who perhaps wanted a way out of the cigar game to a top-notch tobacco man renowned the world over. His two almost back-to-back Cigar of the Year wins cemented his status as a cigarmaking legend. The Encore Majestic was the crowning achievement of a lifetime – a citrusy sweet Nicaraguan puro that capped off years of work learning exactly how to craft the perfect cigar.

And then he dropped the Pledge Prequel.

98 points of masterfully balanced holiday spices showed that the Encore was no fluke. Ernesto knew just what he was doing. Now, everyone wants to know what he knows. But we're content to simply celebrate by toasting up one of these E.P. Carrillo Platinum Bash cigars and honoring a man who has raised the bar when it was already set absurdly high by the best blends of yesteryear.

The blend was chosen by fans from a three-cigar sampler that was sent out with a poll. The votes came back in and the world had chosen a hearty combo with a Mexican wrapper, Ecuador Sumatra binder, and Dominican and Nicaraguan long-fillers. It offers mocha, spice, and dense, chewy smoke. You just know it's going to be a treat when you see who's behind it.

It's a 6 x 50 toro, so make a little time to enjoy E.P. Carrillo Platinum Bash cigars. And don't wait if you're thinking of getting in. There are only 500 boxes available, period!

Happy 70th, E.P.!
Celebrate 70 years of excellence with E.P. Carrillo Platinum Bash Toro 70-Year Celebration. Offered in a 6.00 x 52 Toro vitola, this limited edition cigar features a Mexican wrapper, Ecuadorian binder, and a unique blend of Dominican and Nicaraguan fillers, making it the perfect celebratory smoke.
• What are the flavors like?
o Mocha, spice, dense layers

• What's the strength level?
o Medium-full

• Who is this cigar for?
o E.P. Carrillo Platinum Bash cigars are for people who want a special earthy blend from one of the best in the business.

• Will I want to smoke it to the nub?
o Without question

• What's a good pairing with it?
o Your favorite celebration scotch. A suggestion? Bowmore 15 Year Islay Single Malt. Great stuff.

• What's the best time/place to smoke this cigar?
o Birthdays, Fridays, happy days…

• Any flaws/downsides?
o These will go so fast.
Payment & Security
Your payment information is processed securely. We do not store credit card details nor have access to your credit card information.