Dunbarton Muestra De Saka The Bewitched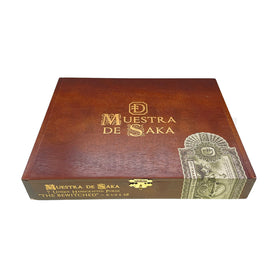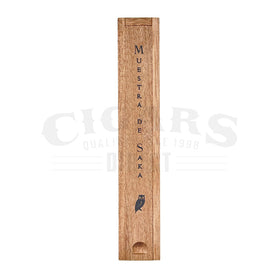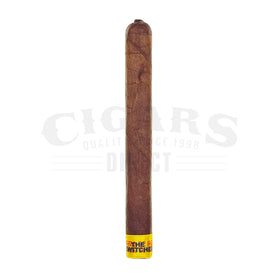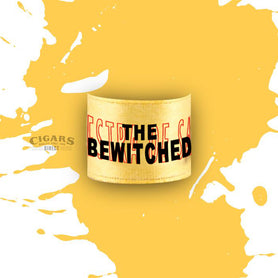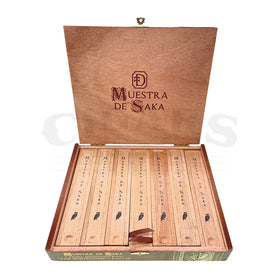 This Dunbarton Muestra De Saka The Bewitched cigar is made in Nicaragua. Outside, you'll find an Ecuadorian Habano wrapper. Inside, the binder is Nicaraguan, and the filler is Nicaraguan. This is a Prensado cigar with a length of 6.63 and a ring gauge of 48.
Dunbarton Muestra de Saka The Bewitched cigars started as a celebration release for the 75th birthday of Owl Tobacconists Shop in Wustah, Mass (also known as "Worcester"). Now, they've been elevated to a production cigar for everyone to enjoy – and just in time for Halloween!

As Dunbarton founder Steve Saka explained, "I decided we would call the release 'The Bewitched' because of how it captivated my palate: So intricate, so harmonious, so refined, so difficult to define, yet so difficult to ignore. Everyone I smoked made me want to smoke another."

Watch out. This one could be more addictive than usual! If you like "bad girls," you'll want to take this one for a spin.

Dunbarton Muestra de Saka The Bewitched cigars also feature a Nicaraguan filler blend with some U.S. tobacco. This is then bound in a Mexican San Andrés "cultivo tonto" negro binder and wrapped in a handsome Ecuador Habano leaf. For those who don't know, cultivo tonto is a method of tobacco growing where lower priming leaves are removed from the stalk early, leading the plant to concentrate nutrients into the remaining leaves. This creates a more flavorful and stronger tobacco for the ultimate cigar.

The boxes come with each cigar in an individual wooden coffin, which is again just so on point for "spooky szn," as the young people call it. Once you get it lit, you'll find that this one is all sorcery and fire, with the flavors of cedar, bright citrus, and white pepper. As it develops, it mellows somewhat, leading to a more earthy profile that isn't quite so sharp. This is a fantastic smoke for fall nights and times when you're looking for a light in the darkness.

Please browse our selection of Dunbarton Muestra de Saka The Bewitched cigars at your leisure.

• What are the flavors like?
o Cedar, citrus, white pepper.

• What's the strength level?
o Medium-full.

• Who is this cigar for?
o Dunbarton Muestra de Saka The Bewitched cigars are for people who can handle a spark of flavor.

• Will I want to smoke it to the nub?
o It's interesting, we'll give it that.

• What's a good pairing with it?
o Witchy brews in October, like Flying Dog's The Fear Imperial Pumpkin Ale.

• What's the best time/place to smoke this cigar?
o Drizzly fall evenings.

• Any flaws/downsides?
o Halfwheel's reviewer had a little trouble keeping it lit.
Payment & Security
Your payment information is processed securely. We do not store credit card details nor have access to your credit card information.