DROP Seleccion Domain 546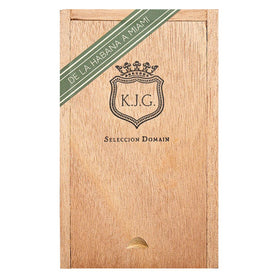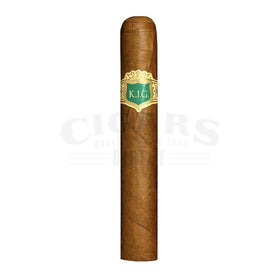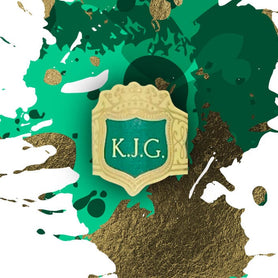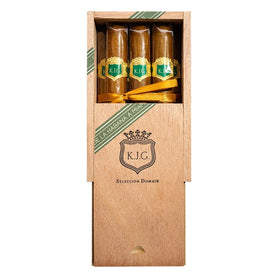 Would you believe that the hobby of a cigar man is making more cigars during his free time? That someone who spends their whole day consumed by the tobacco business would also want to relax and unwind with a little freestyle blending?

Well, believe it. These guys just live cigars, and Kyle Gellis definitely is quite passionate about the leaf.

The DROP cigars concept is that these are his personal blends. They're made to suit his tastes, and nothing more than that. No thinking about sourcing and buying demands. No worries about market preferences and what would sell best. No sweating the forces that push and pull all of us as we bring our products or services to market.

This is Kyle's own artistry on display, in extremely limited quantities. For this particular blend, only 100 are made each day by the skilled rollers at El Titan de Bronze, and that's it. This is not a huge production effort – it's a labor of love, really.

DROP Seleccion Domain 546 is quite the combination, too! The foundation is Nicaraguan and Dominican tobacco. To be specific, the latter is piloto Cubano ligero, which is strong and flavorful. Around that, you get two Nicaraguan Criollo '98 binders. And then for your cover leaf, it's a bright brown Ecuadorian Connecticut shade wrapper that provides the finishing touch.

The shape is a 5 x 46 petit corona gorda. It's really just an ideal size for an enjoyable smoke session. As Mr. Gellis describes it, he might come up with blends like these during some pre-opening hours in the early morning with a cafe con leche when he can just sit and focus on what he wants to create. You could enjoy this stogie in just the same way, but not every blend he creates for this brand is going to be an a.m. coffee smoke. In fact, The DROP Seleccion Domain 546 cigar features some pretty "plant-like" notes. The company calls out white pepper, oak, cedar, hay, florals, brioche, and stone fruit.

To us, this sounds like more of a beer or wine cigar, if you're looking for a pairing. Or, you could simply light up and take it all in, experiencing a special blend that very few people are going to get a chance to enjoy. Your call. And if you've got a passion, don't forget to occasionally take a few quiet hours to really do your thing, when you can.

DROP Seleccion Domain 546 cigars – a fleeting pleasure for those who can find them.
This DROP Seleccion Domain 546 cigar is made in Dominican Republic. Outside, you'll find an Ecuadorian Connecticut Shade wrapper. Inside, the binder is Nicaraguan Criollo 98, and the filler is Nicaraguan and Dominican. The DROP Seleccion Domain 546 is a Corona shaped cigar with a length of 5.00 and a ring gauge of 46.

• What are the flavors like?
o White pepper, oak, cedar, hay, florals, brioche, and stone fruit

• What's the strength level?
o Medium

• Who is this cigar for?
o Folks who want to enjoy a cigar made without restrictions

• Will I want to smoke it to the nub?
o It's a captivating stick

• What's a good pairing with it?
o Bone's Desire from Necromancer brewing is a smoked beer that could take things to the next level.

• What's the best time/place to smoke this cigar?
o In your own stolen hours

• Any flaws/downsides?
o God help our customers if this thing becomes a hit. It's not always possible to scale up production of precious little blends like this.
Payment & Security
Your payment information is processed securely. We do not store credit card details nor have access to your credit card information.