DROP BLK Mango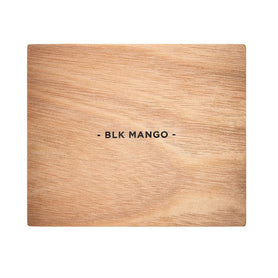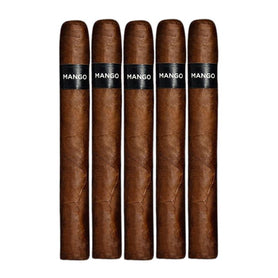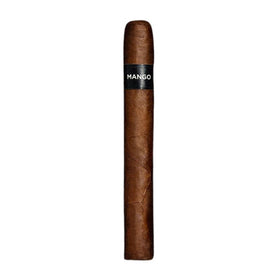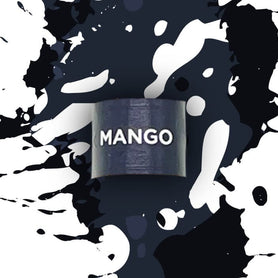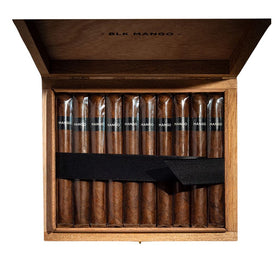 You can't just do what you want when you're in charge of a cigar company. You can't make a blend with no restrictions. You have to consider so many things, which can lead to compromises. So when you're in the mood to do your own thing and make a cigar your own way, you might have to do it alone, away from everyone else.
That's DROP cigars.

Warped founder Kyle Gellis uses this brand as his personal blending table, offering up smokes that are crafted to suit his tastes without the need to consider whether a particular type of tobacco will be available in sufficient quantities and qualities to meet the demands of a full-scale production run (and other such considerations). We're getting his unfettered take on what would make a good or interesting cigar – nothing more and nothing less. And there are very few sticks made for the same reasons. These aren't available in large quantities. It's tiny runs for the close-knit fans, and they run out ridiculously fast. But if you're quick on the click, you can get a stick right off Kyle's own tobacco workbench.

DROP BLK Mango cigars; go down to Nicaragua to browse the fields of one of the world's finest tobacco-growing operations – Aganorsa Leaf. Aganorsa is the venture of Eduardo Fernandez, who brought some outstanding Cuban agronomists to his farms at the very start to ensure that his leaf would be superb. And it has been! The awards and accolades pile up and have led Mr. Gellis to snatch up a pile of that sweet, sweet leaf for use in the BLK Mango cigar.

His company reports that it "packs a good punch" and offers some spicy little flavors like black pepper and cinnamon to go with the complex layers of black fruit, dense oak, and cream. This is all thanks to the lead tobacco: Jalapa Corojo 99. There's also a little Estelí Criollo 98 in the filler blend. The overall experience is woody, spicy, and highly enjoyable.

If you can find them available, that is! A very small amount of these DROP cigars is usually made for each blend. We're talking about a couple thousand a month for the whole market. So, if you're intrigued and want to taste the type of cigar a hotshot blender is getting into in real time, get on it ASAP.

BLK Mango cigars are rolled up into a highly portable format: a 4.75 x 40 corona. If you're looking for a smoke break you can't get anywhere outside of a Nicaraguan tobacco farm, you've found it.

DROP BLK Mango cigars – here today, gone tomorrow.
This DROP BLK Mango cigar is made in Nicaragua. Outside, you'll find an Jalapa Corojo 99 wrapper. Inside, the binder is Jalapa Corojo 99, and the filler is Jalapa Corojo 99 and Esteli Criollo 98. The DROP BLK Mango is a Corona-shaped cigar with a length of 4.75 and a ring gauge of 40.

 • What are the flavors like?
o Black fruit, dense oak, black pepper, cinnamon, cream

• What's the strength level?
o Medium-full

• Who is this cigar for?
o Jalapa fiends

• Will I want to smoke it to the nub?
o Oh yes.

• What's a good pairing with it?
o We're looking to get this one in bed with a whiskey sour.

• What's the best time/place to smoke this cigar?
o We never say this, but in bed in the afterglow of a bedroom activity would be a spectacular time to roast this one (like folks did in the good old days).

• Any flaws/downsides?
o Limited quantity
Payment & Security
Your payment information is processed securely. We do not store credit card details nor have access to your credit card information.