Drew Estate Unico Series Nasty Fritas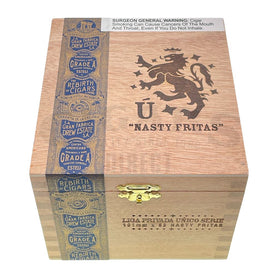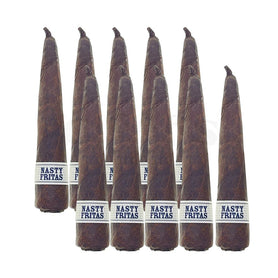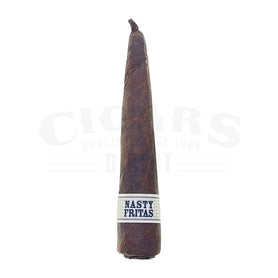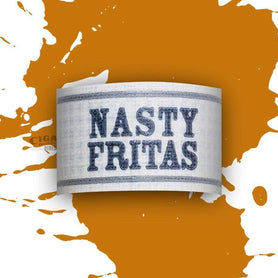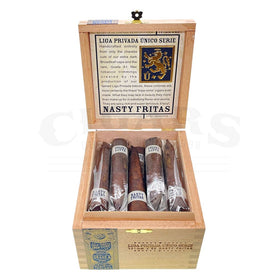 The "unique" series from Drew Estate features a number of distinctive smokes that you won't find in the average everyday rotation.
Well, how's this for unique?
You're smoking leftovers!
Okay, but these aren't your sad, deflated, covered-in-foil dinner leftovers from last Tuesday - these are the seriously tasty leftovers that people fight over. In this case, the leftovers are from leaves cut for the Liga Privada No. 9 and T52 cigars.
Now, when you're working on an arts and crafts project, you might just sweep your castoff trimmings into the wastebasket.
When you're woodworking, you might sweep them into a scrap wood bin and when you're making cigars?
You sweep your tobacco leaf trimmings into more delicious cigars and call them the Drew Estate Unico Series "Nasty Fritas!"

That's the kind of resourcefulness we can really get behind.
So, where the heck did that name come from?
Well, one of the Drew Estate dudes was talking about a favorite recipe called, "Nacatahuevos," which he says is a "creation of Nacatamale with 2 over easy eggs on top." Some people said that the dish was a way of "getting nasty on some French fries.
"Thus, "papas fritas" inspired "nasty fritas."

Smokers have called the Liga Privada Nasty Fritas "marvelously complex," and put body somewhere between medium and full. The pyramid shape provides a tapered head that also offers serious flavor concentration. "But," you ask "does it taste nasty?"

Not at this price, brothers.
Payment & Security
Your payment information is processed securely. We do not store credit card details nor have access to your credit card information.