Drew Estate Undercrown Sungrown Corona Doble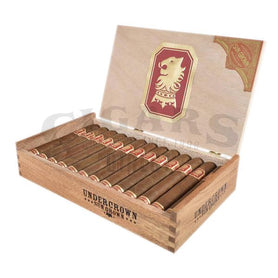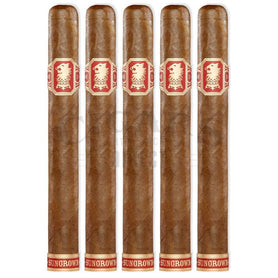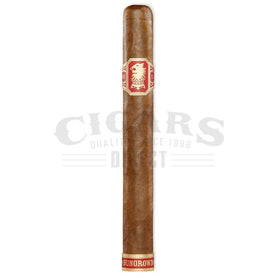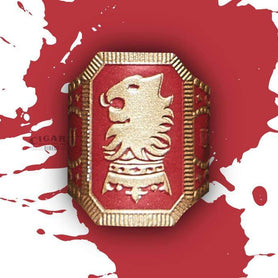 Some sequels fall flat, but this third installment of the Undercrown trilogy, following up on Undercrown Shade and Undercrown Maduro, is a certified hit. Over 15 years in the making, Drew Estate Undercrown Sungrown was well worth the wait. What took so long? Well, according to company founder Jonathan Drew, Sumatra Ecuador tobacco isn't something you can just order off Amazon in any quantity you like. It takes time to set up the right kind of supply. And now we've got the results.

Willy Herrera, master blender at Drew Estate, combined quite a few interesting components to bring this stick to life. On the outside, we've got Ecuadorian Sumatra sun-grown wrapper. Inside, there's a Sumatra binder along with aged Dominican and Nicaraguan long fillers, plus a leaf of aged Ligero from Nueva Segovia by the border of Honduras. (You didn't think they just grew up a patch of tobacco and tossed it in there, did you? These guys don't roll like that. There's always an enjoyable bit of flair or creativity in a DE stick, and these are no different.) Drew Estate Undercrown Sungrown features medium body, and offers a wealth of complex flavors including leather, cocoa, spice, and even a bit of nuttiness before the creamy finish. Pick up these long babies today - the wait is over!
Payment & Security
Your payment information is processed securely. We do not store credit card details nor have access to your credit card information.