ACID 20 Year Anniversary Conn. Toro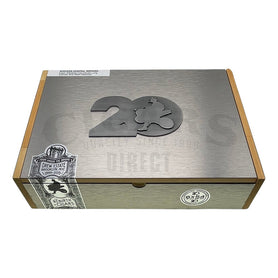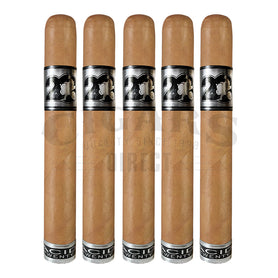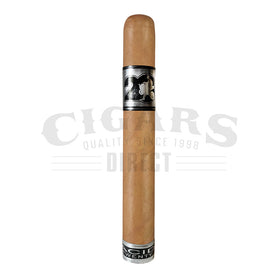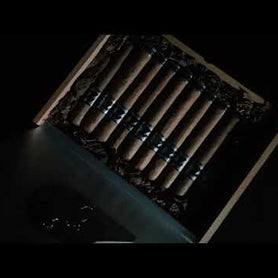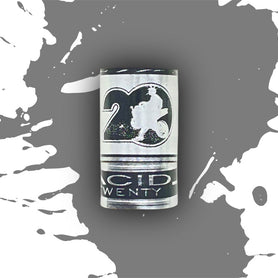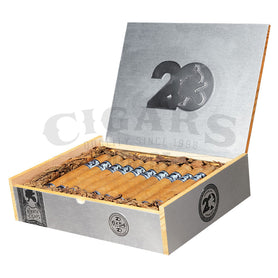 This Drew Estate ACID 20 Year Anniversary Connecticut Toro cigar is made in Nicaragua. Outside, you'll find a Connecticut wrapper. Inside, the binder is Indonesian, and the filler is Nicaraguan. This is a Toro cigar with a length of 6.00 and a ring gauge of 54.
The Drew Estate ACID 20 Year Anniversary Connecticut cigar celebrates two straight decades of dominance from a brand that simply does not GAF when it comes to tradition. They came to rock the house and by golly, they knocked the whole damn thing over.

When Jonathan Drew was just a dude with a cigar kiosk in the old WTC, no one could have predicted this. And when the company moved on from safe cigar blends into something new, very few supported it, either.

At least, at first.

ACID cigars were a bit of a crazy idea. Flavored smokes were not a new concept, but the cigar industry culture was conservative and traditional. So when JD and his partner came knocking, retailers weren't quite ready to carry the new line. Although, we have to imagine a few smelled them and thought "Huh. That's an interesting aroma."

Of course, the line, powered by the art of Scott "ACID" Chester, would up being a smash hit in the early 2000s. It absolutely put Drew Estate on the map. From there, the company had a springboard to greater success, a wellspring of ideas, and limitless cojones to get it all done. But it started 20 years ago with those crazy ACIDs, and the Drew Estate ACID 20 Connecticut cigar is an homage to a very special stogie brand.

An ACID is infused with flavor using a method that no one outside Drew Estate knows. There's no dipping or injecting – it's NOT a syrup flavoring. Instead, cigars are infused with herbs, botanicals, and essential oils. This creates remarkable flavor profiles that recall incense, potpourri, and exotic dishes you haven't even heard of before.

ACID 20 started with a San Andrés Maduro wrapper, but the Drew Estate ACID 20 Connecticut cigar is the milder sibling with a Connecticut shade wrapper. There's still a core of rich Nicaraguan tobacco and a tongue-catching Indonesian binder as there was in the original blend.

All of the tobaccos have a chance to shine, as the infusion level is turned down a touch for this one. Company founder Jonathan Drew actually referred to it as a way to "bridge the gap from traditional to ACID." You'll get a good dose of tobacco notes instead of finding that the balance is tipped too far in favor of infusion aromas. For those looking for an ACID entry point, maybe this is the compromise blend to start with? There's a creamy barnyard flavor that just makes the Drew Estate ACID 20 Year Anniversary Connecticut cigar a really relaxing smoke.

For that keeping score, the silver band indicates that it's also somewhere between gold and purple on sweetness. It's a balanced take on a brand that has been doing things its own way since day one with fantastic results. Like it or not, this is a business that you just have to respect.

Please browse our selection of Drew Estate ACID 20 Year Anniversary Connecticut cigars at your leisure.

- What are the flavors like? Creamy barnyard, botanical aromatics

- What's the strength level? Medium

- Who is this cigar for? Drew Estate ACID 20 Connecticut cigars are for those who want to experience an infused blend, but who don't want to go overboard on botanicals.

- Will I want to smoke it to the nub? It's actually quite a fine smoke even without the ACID-ification. We're gonna say that most folks enjoy this one fully.

- What's a good pairing with it? A White Russian.

- What's the best time/place to smoke this cigar? When you're anywhere near Brooklyn.

- Any flaws/downsides? Will it be ACID-y enough for ACID fans?
Payment & Security
Your payment information is processed securely. We do not store credit card details nor have access to your credit card information.