Cigars Direct 25th Anny EPC Pledge L.E. Figurado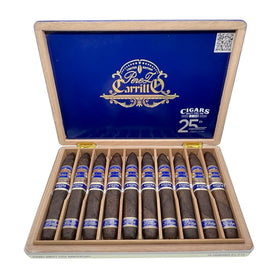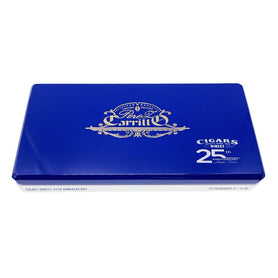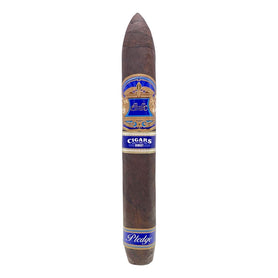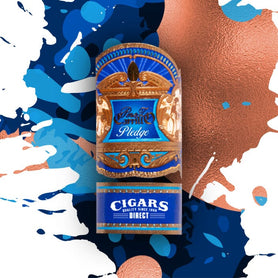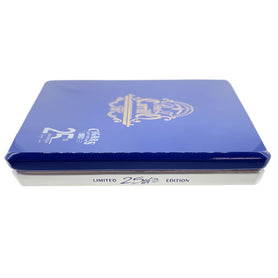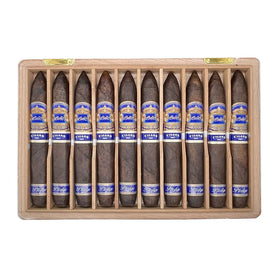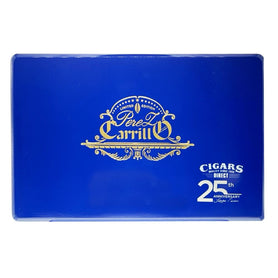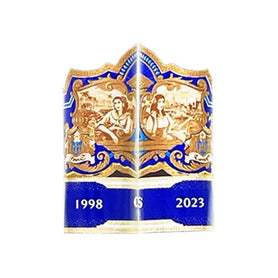 "Celebrating 25 years wouldn't be possible without the incredible support of our cherished customers. Their trust and loyalty have been the cornerstone of our success, and we are profoundly grateful for the privilege of serving their cigar needs. We will continue to ensure that each customer is 100% completely satisfied for the next 25 years and beyond.
We extend our heartfelt gratitude to Ernesto Perez Jr. and the E.P. Carrillo family for their unwavering dedication to craftsmanship and excellence. Collaborating with the Cigar of the Year winners in 2018 and 2020 has been a privilege, and we are humbly grateful for their invaluable contribution to our unique 25th-anniversary cigar.

Get ready to embark on a journey of indulgence with our Limited Edition Cigars Direct 25th Anniversary E.P. Carrillo Pledge Figurado – a true masterpiece crafted to perfection. To express our gratitude, we're offering this exquisite cigar first to our loyal E.P. Carrillo customers, who have been the backbone of our success. Celebrate 25 years of excellence with the EP Carrillo Pledge Figurado, a blend that epitomizes the artistry and quality that define our shared passion for luxury and fine cigars!"
This year, Tampa-based retailer Cigars Direct is celebrating its 25th anniversary. As part of those celebrations, it's getting an exclusive cigar from E.P. Carrillo.
The Perez-Carrillo Pledge Box-Pressed Figurado is a 6 1/2 x 56 figurado, the first non-parejo size for the Pledge line. It uses the same blend as the rest of the Pledge cigars: a habano-seed wrapper grown in Connecticut over an Ecuadorian binder and fillers from Nicaragua.
"We are truly honored to commemorate the 25th Anniversary of Cigars Direct with an exclusive 6 1/2 x 56 Box-Pressed Figurado in our cherished Pledge line," said E.P. Carrillo in a statement to halfwheel. "Crafted with some of our most aged tobaccos and having spent over six months in the aging room, this special release embodies the steadfast commitment to excellence that Cigars Direct has demonstrated over a quarter-century in the industry."
Payment & Security
Your payment information is processed securely. We do not store credit card details nor have access to your credit card information.