Cavalier Geneve II Viso Jalapa Limited Release 2022 Robusto Grande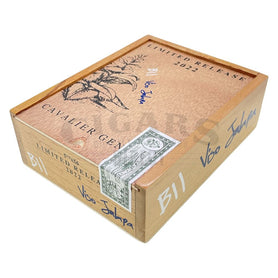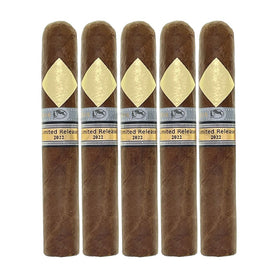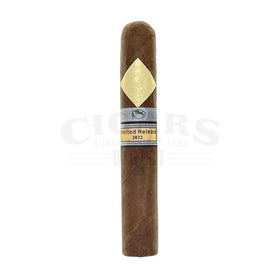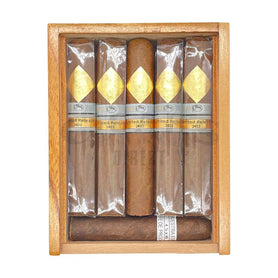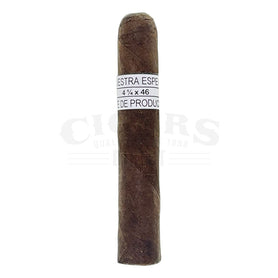 Fans of the BII Viso Jalapa are getting a perfectly round version for their smoking pleasure in this Limited Release for 2022. The original box-pressed version now has a sibling!

Cavalier Genève founder Sébastien Decoppet explained that the original version of the BII Viso Jalapa was a way to highlight what he thinks is one of the best-growing regions on the planet. That famous reddish soil in the Jalapa Valley is relied upon to produce fantastic wrappers, and so this blend was created to really let it shine. Not only is the leaf flavorful, but it's also quite beautiful to look at. These are some fine-looking cigars if we do say so ourselves.

That's kind of the vibe with Cavalier, anyhow. They go for the full experience, and you can't discount the style of a cigar brand that's always coming to you dressed in gold.

The Cavalier Geneve BII Viso Jalapa Limited Release 2022 uses similar tobaccos to the initial release. It's a Nicaraguan puro with a Jalapa wrapper and quality Habano long-filler leaves. "Viso" refers to the priming or height of the leaf that is harvested. Viso is one of the middle leaves on the tobacco stalk, while ligero is high up, and volado is towards the bottom.

The original BII Viso Jalapa pulled in a solid 90-point rating from Cigar Aficionado, who noted that it featured an "excellent draw and even burn." They described the flavors as "toasty… full of meaty walnut notes, some sweet woodiness, a bit of raisin and a salty hint before the long finish." Halfwheel had it at an 89 and described it as "made for those looking for a full-flavored, medium-bodied blend at a price that is tough to beat."

It's not a bad assessment if you ask us.

The robusto grande here is 5.25 x 56, which is a bit shorter than the original toro but fatter and more packed with tobacco. And the big difference is that the prior release was a box-pressed cigar, which meant that the shape was more rectangular and compressed. The BII Viso Jalapa Limited Release 2022 is fully round, allowing for a bit more internal aeration as you draw and a different feel in the mouth. We're expecting it to be quite like the initial version but offering a slightly different take for those who like this shape better.

Oh, and those who go in for a box of 11 also get a mystery cigar! It's always fun to light up a smoke and just encounter it on its own terms, right?
This Cavalier Geneve II Viso Jalapa Limited Release 2022 Robusto Grande cigar is made in Honduras. Outside, you'll find a Viso Jalapa wrapper. Inside, the binder is Nicaraguan, and the filler is Nicaraguan. This is a Robusto Grande shaped cigar with a length of 5.25 and a ring gauge of 56.
Please browse our selection of Cavalier Geneve BII Viso Jalapa Limited Release 2022 cigars at your leisure.

• What are the flavors like?
o Meat, nuts, earth, raisin

• What's the strength level?
o Medium

• Who is this cigar for?
o Folks who love a good size flavor profile and a handsome wrapper

• Will I want to smoke it to the nub?
o Yes. And you can smoke the gold leaf, too! It's safe and mostly ends up in the golden ash mini nuggets.

• What's a good pairing with it?
o We almost never say this, but a white wine seems fitting here. A glass of Petite Arvine is even made from grapes grown in the Cavalier founder's home country of Switzerland!

• What's the best time/place to smoke this cigar?
o Pre-dinner, when a big meal is coming.

• Any flaws/downsides?
o You have to buy a box to get the Mystery Cigar. Oh, wait! No, you don't! We're selling them separately. Only for the adventurous…
Payment & Security
Your payment information is processed securely. We do not store credit card details nor have access to your credit card information.