Casa Magna Colorado Robusto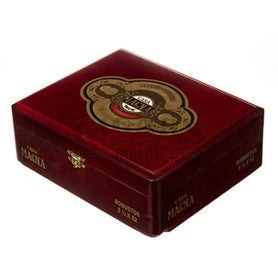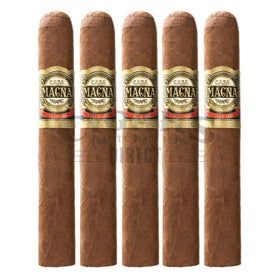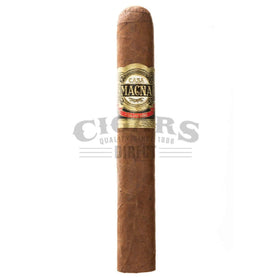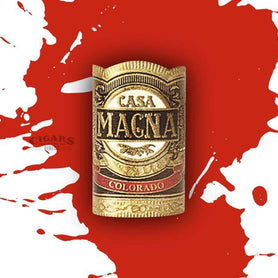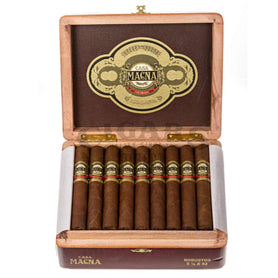 The 2008 Cigar of the Year: Casa Magna Colorado Robusto

Most years, the choice of Cigar of the Year surprises very few people in the cigar world. Sure, Padron 1926 might beat out Opus X or My Father might beat out Oliva, but the winner is likely to come from a household name brand. But 2008 was not one of those years.

In 2008, Cigar Aficionado named the Casa Magna Colorado Robusto as the Cigar of the Year and awarded it a 93 rating. Virtually no one had heard of the cigar before and as a result, as CA noted, it was available for just over $5 a pop. Cigar Aficionado's announcement led to a run on cigar stores and rapid price increases. Now, Casa Magna Colorado is considered a classic smoke that many people still turn to whenever they want a reliable, delicious choice three years later it made the top 25 list again with the larger, pigtail-capped Diadema. But it's no longer the absolute steal that it was before it was named Cigar of the Year.

While Casa Magna may have been a relative unknown in the cigar world when it became Cigar of the Year, it is the brainchild of two veterans of the cigar industry. It is manufactured by Nestor Plasencia at his factory in Esteli, Nicaragua the same factory that produces most of the most popular blends by Rocky Patel and Alec Bradley as well as cigars by Padilla, 5 Vegas, Cuba Libre, and Gurkha. And the blender is Manuel Quesada, a legendary Dominican cigar maker who made a serious comeback thanks to the success of Casa Magna.

Quesada's father, Manuel Sr, opened his cigar factory, MATASA, in the Dominican Republic in 1974 and quickly became one of the most in-demand contract blenders for some of the biggest brands in the world. Most famously, he produced all of the cigars for Romeo y Julieta for 25 years. But the cigar boom and bust of the 1990s brought hard times for Manuel Quesada and his brand. His Santiago factory faced stiff competition and supply issues as the number of cigar factories in the region increased from 20 to 120. Then, at the very end of the decade, Romeo y Julieta pulled their contract, and Manuel's father died. Manuel established a leadership team of his general manager, his brother, and his nephew to help fill his father's shoes but all three died in a plane crash in 2002. While his Fonseca line continued to be quite popular, the late 90s and early 2000s were undeniably difficult for Manuel Quesada and MATASA. That all changed when the Casa Magna Colorado Robusto was named Cigar of the Year in 2008, beating the likes of Padron, Litto Gomez, Jose Garcia, and Arturo Fuente.

So what made this humble cigar prevail against so many more established brands? Despite his Dominican roots, Manuel Quesada managed to show off the best of Plasencia's Nicaraguan tobacco in this Nicaraguan puro. The Colorado wrapper is invitingly oily, a burnished red-brown leaf that promises a flavorful but smooth smoke. The fillers are a balance of tobaccos from two of Nicaragua's main regions: Esteli and Jalapa. The Esteli tobaccos provide a deep spicy backbone and earthy body to the palate, but it's far from a pepper and spice bomb like many My Father cigars and other leading Nicaraguan brands. The Jalapa long-fillers are the real stars here, delivering a smooth, rich, and mellow bouquet of coffee, sweet cedar, and baking spices. It's not the most complex cigar around but it's not trying to be. The Casa Magna is a straightforward, well-balanced, and just plain tasty stick. And well worth the slightly higher price tag that it earned with its Cigar of the Year award.

Payment & Security
Your payment information is processed securely. We do not store credit card details nor have access to your credit card information.