CAO MX2 Robusto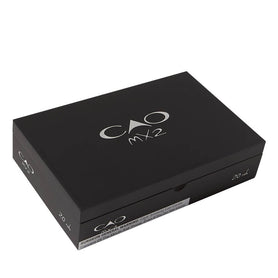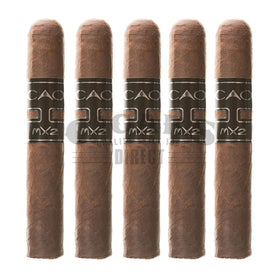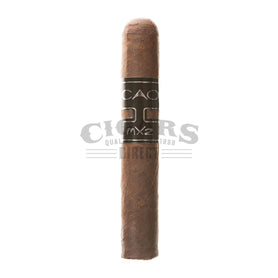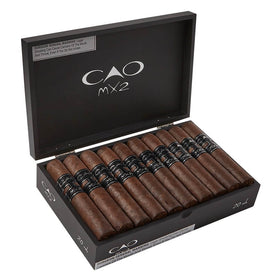 This CAO MX2 Robusto cigar is made in Nicaragua. Outside, you'll find a Connecticut Broadleaf wrapper. Inside, the binder is Brazilian, and the filler is Peruvian. This is a Robusto cigar with a length of 5.00 and a ring gauge of 52.
Customer Reviews
Write a Review
Ask a Question
A Great Cigar
I gave this a 9 because I dont think a 10 is out there. But its a well blended and balanced smoke and worth the price
The Little One
The Robusto is funny cigar. It has great responsibilities. Its only 5 long. It must convey everything the blender had in mind in a very short time. Its only 15 minutes in and you gotta be hitting the sweet spot. But heres the caveat with the Puro Sol. The sweet spot starts immediately and builds. The whole line is like this. From the first puff to the last is one surprise after another. The Fuentes are an amazing family. They are able to get hold of some of the most amazing tobacco leaves in the world. And except for the Opus X series, their price points are quite reasonable for the quality. Im retired. Ive chucked it all in. So after breakfast around 11am, I light up an Ashton Heritage robusto. Its the perfect cigar for the start of the day. It starts off mild and gets to full bodied...while the flavors start off full throttled and increase in value as the cigar burns down. I love this blend because it has every flavor in the book. And they weave themselves in and out of each other as you smoke the stick. Its plenty nutty. Its sweet and creamy. Theres even some citrus in the beginning. I tastes bread or toast. There is some tart dried fruit. I can taste some sort of berry. The construction is gorgeous. There are veins running down the length of the stick but they are tamped down tightly...And the cigar is rolled very tightly with a traditional Cuban triple-cap. I really hate it when you smoke a cigar and youre spitting out bits of tobacco the whole time you are smoking it. With the Heritage and the entire Ashton line, this doesnt happen and its a joy not to be pulling junk from your lips. The robusto gets to business immediately. The stick is perfect when you only have an hour or less socked away for enjoying a cigar. Great cigar.
Payment & Security
Your payment information is processed securely. We do not store credit card details nor have access to your credit card information.