CAO 5 Cigar Collection with Lighter Gift Set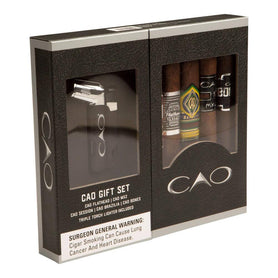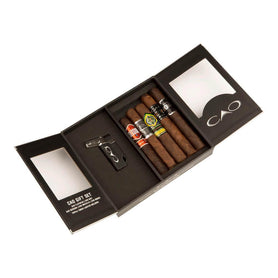 This CAO 5 Cigar Collection with Lighter Gift Set includes one each of the following: Toro-sized
CAO Session
CAO Flathead
CAO Brazilia
CAO MX2
and CAO Bones.
Each cigar is sheathed in a cellophane wrapper and then placed in an attractive gift box.
Plus, each sampler comes with a branded three-torch lighter.
Payment & Security
Your payment information is processed securely. We do not store credit card details nor have access to your credit card information.