Boveda 50-Count Humidor Starter Kit NEW!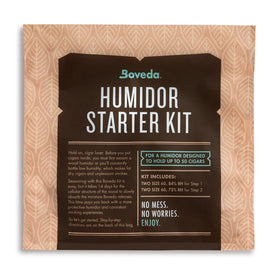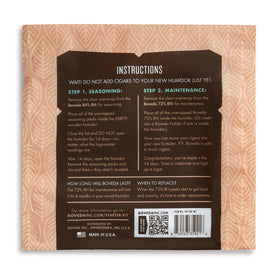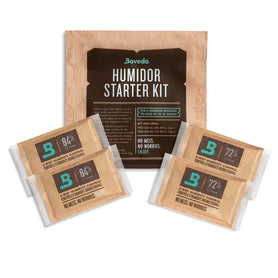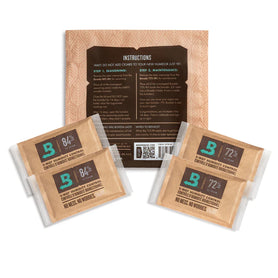 FOR A WOOD HUMIDOR | INDIVIDUALLY OVERWRAPPED
Two (2) 84% RH for Seasoning:
Provides moisture directly to the wood, creates a better seal and prevents the wood from robbing moisture from your cigars.
Two (2) 72% RH for Maintenance:
These replace the seasoning packs to maintain ideal moisture, which protects the flavor, condition and burn of your cigars.
Step-by-Step Instructions:
Learn how to properly season a humidor and use Boveda to keep cigars fresh.
This kit is for:
Wood humidors made to hold up to a 50 cigars. For larger humidors, use more than one kit at once.(Humidor not included.)
Payment & Security
Your payment information is processed securely. We do not store credit card details nor have access to your credit card information.