Black Label Trading Co Black Album Anthology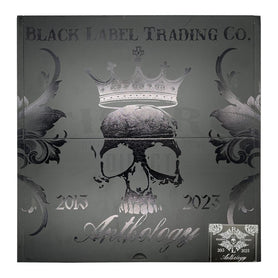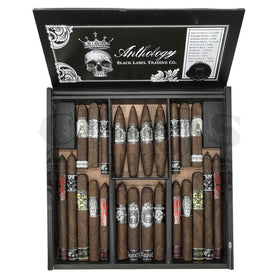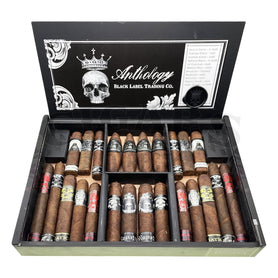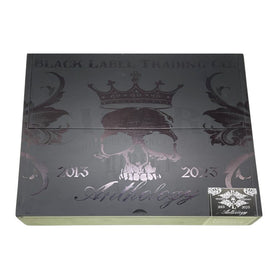 This Black Label Trading Co Black Album Anthology Sampler of 24 Cigars includes the following:
2 Bishops Blend 5 x 48
2 Bishops Blend 7 x 42
4 Deliverance Nocturne 5 x 56
2 La Madonna Negra 4 1/2 x 48
2 Last Rites Viaticum 6 x 48
2 Memento Mori 5 x 50
2 Morphine 5 x 42
2 Morphine 7 1/4 x 42
2 Royalty Black 5 x 54
2 Super Deluxe 4 1/2 x 48
Manufactured in a limited run of 1,000, this collection features unique limited edition cigars that are newly made, rather than aged from their original production batches.

"A decade of expression is being celebrated with the Black Album Anthology," said James Brown, creator of Black Label Trading Co. and partner at Fábrica Oveja Negra, in a press release. "The Black Album is a carefully compiled collection of limited releases from 2013 to current day, each of which made a powerful impact on our story and contributed to our growing success. I'm thrilled that these 'greatest hits' are now accessible in one package." 
Payment & Security
Your payment information is processed securely. We do not store credit card details nor have access to your credit card information.