AVO Signature 30 Years Double Corona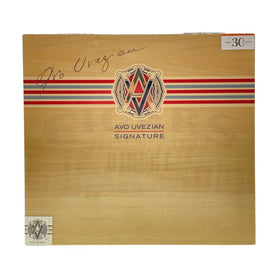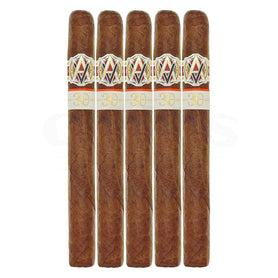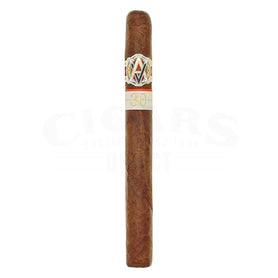 AVO Signature 30 Years Double Corona cigars bring back something quite special that was shelved and left as a beautiful memory for fans of the blend. This limited quantity run of the famed Signature blend has been revived to celebrate the 30th anniversary of AVO cigars.

AVO Uvezian himself has passed away, but his brand lives on, giving us a beautiful taste of fine tobacco built along the guidelines he established many decades ago. At the start, he was just a freshly discharged U.S. Army vet smoking Cubanos. A collaboration with Henke Kelner in the Dominican Republic saw him go from cigar lover to cigar maker, to cigar magnate.

Along the way, he crafted a blend for his 75th birthday. This was so beloved by so many that it became a core line called AVO Signature. The rich Dominican tobacco, along with a flavorful Ecuadorian Sun Grown wrapper, made it a winner. It brought people a taste of something that the cigar man himself was happy to smoke. And he was a prolific smoker, as you might imagine! In fact, he often told people that "every time you smoke cigars, you have given yourself another day of life."

The AVO Signature 30 Years Double Corona cigar gives you a lot to puff on. You might even get two more days of life from this one, if old Avo was right. At 7 x 50, you're going to be occupied for a while as you consider the twists and turns that our days take as we go on our adventure of living. Avo's took him from the Middle East to New York, and many places in between. He was a charismatic and stylish man full of life and stories, and it came through in his cigars.

This one keeps things interesting with savory flavors, along with cashew, earth, and bright lemon in the mix as well. It's a fitting profile for a cigar tribute to a man who got the most out of his time on this Earth. We only hope our own years are as long and filled with life as his were.
This AVO Signature 30 Years Double Corona cigar is made in the Dominican Republic. Outside, you'll find an Ecuadorian Sun Grown wrapper. Inside, the binder is Dominican, and the filler is Dominican. This is a Double Corona cigar with a length of 7.00 and a ring gauge of 50.
Please browse our selection of AVO Signature 30 Years Double Corona cigars at your leisure.

• What are the flavors like?
o Savory beef broth, cashew, lemon

• What's the strength level?
o Medium

• Who is this cigar for?
o AVO Signature 30 Years Double Corona cigars are for people who like a lively flavor profile that doesn't revolve around pepper.

• Will I want to smoke it to the nub?
o It's right in that high 80s rating zone. It should do the trick.

• What's a good pairing with it?
o Have some coffee the Avo way – Lebanese style. Make it using fine ground beans, pull a strong brew, put a little cardamom in it, and serve it with dates. Best enjoyed with friends.

• What's the best time/place to smoke this cigar?
o Long mornings – when you make time to stop and smell the roses, so to speak

• Any flaws/downsides?
o Pricey
Payment & Security
Your payment information is processed securely. We do not store credit card details nor have access to your credit card information.