Atabey Limited Edition Humidor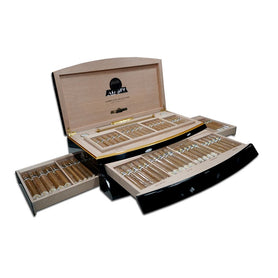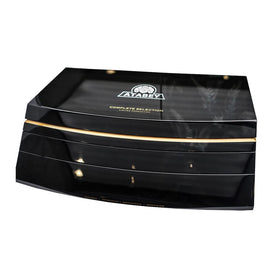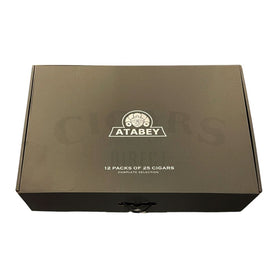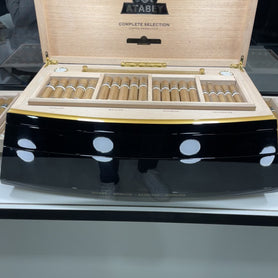 Nelson Alfonso, principal of Selected Tobacco, noted in a press release that he has been involved in many international projects during his career. He remarked that "the Atabey Humidor is especially meaningful to my family, as it pays tribute to the Atabey, the supreme goddess of the Taino people." The Taíno people, who populated Cuba and the Caribbean, were the first to introduce Europeans to the practice of smoking tobacco.
Each Humidor carries an MSRP of $3,999 and contains 60 Atabey cigars, all rolled in 2017. Selected Tobacco S.A. reports that only 60 of these humidors will be issued this year.
The Refill Box contains 300 Cigars (25 of each of the Sizes listed below)
These cigars made in Costa Rica. Outside, you'll find an Ecuadorian Connecticut wrapper. Inside, the binder is Undisclosed, and the filler is Undisclosed.
Inside each humidor are five of the following:
Atabey Dioses (8 x 50)
Atabey Benditos (7 1/4 x 58)
Atabey Spiritus (7 x 40)
Atabey Misticos (6 3/4 x 56)
Atabey Ritos (6 1/8 x 55)
Atabey Duendes (6 1/8 x 54)
Atabey Delirios (5 3/4 x 55)
Atabey Sabios (5 1/4 x 52)
Atabey Brujos (5 x 52)
Atabey Divinos (4 2/5 x 50)
Atabey Idolos (4 x 55)
Atabey Hechizos (4 x 40)
Payment & Security
Your payment information is processed securely. We do not store credit card details nor have access to your credit card information.