Ashton Cabinet Series No.6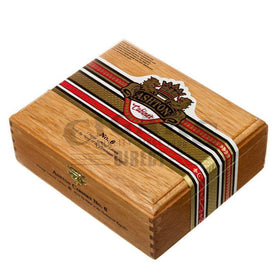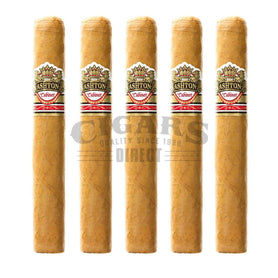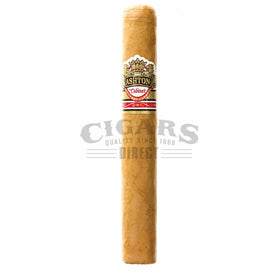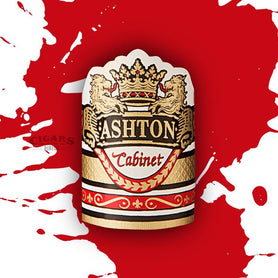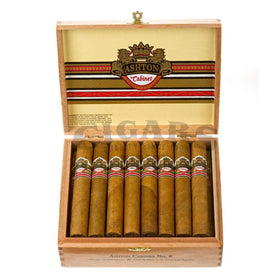 This Ashton Cabinet Series No.6 cigar is made in Dominican Republic. Outside, you'll find a Connecticut Shade wrapper. Inside, the binder is Dominican, and the filler is Dominican. This is a Robusto cigar with a length of 5.50 and a ring gauge of 52.
Customer Reviews
Write a Review
Ask a Question
Im a robusto guy
Yes. Thats right. Im a robusto guy. And there is a reason for that. More than half the cigar smokers go for the robustos. It just seems the perfect size. And I think the reason is so we can smoke more cigars. A robusto lasts maybe 45 minutes. I can smoke two in the time it takes to smoke a Churchill. The complex taste comes from Dominican fillers aged 4-5 years. Thats why a Connecticut that should be mild and bland is so flavorful. The flavors are consistently coffee-ish and creamy. The robusto is great because it gives me a huge blast of red pepper up front. Not so much with the other sizes. The spiciness is a real wake up call. But that spice tamps down quickly and I get the taste of almonds and coffee. Quickly after that, I get cocoa and butter. Home made sweet butter. I always smoke a couple when I take the kids to their weekend games. I bring a few extra for some of the other fathers. Because it is a smaller Ashton, its only $8 each by the box. At that price, I can afford to be generous. As the other fathers join in, the women in the stands move as far away as possible. This always cracks me up. I always offer the ladies a stick but there are no takers. Thats fine, dont want a woman to go Yecch after one puff and throw it away. Id probably go running for it under the stands and merely clip the end and Ill smoke it later. These women look healthy. The taste gets sweeter, almost like graham crackers and vanilla...in fact the wrapper looks like a graham cracker. During the last third, the flavors are more coffee and nuttier. The only downside is that the robusto ends before Im ready for it to end. So I have to light up another. I hand out a couple more to my father buddies. It starts sweet and spicy but ends with a huge dollop of cream. I go through so many of these that I have a regular order of two boxes a month from cigars direct. I also like the Ashton Classic and the Maduro. Three totally different flavor profiles. All spectacular. Ive tried the other more expensive Ashton blends but Im happy with the Cabinet Series.
Payment & Security
Your payment information is processed securely. We do not store credit card details nor have access to your credit card information.