The OpusX Society Elie Bleu Porcelain El Rojo Ashtray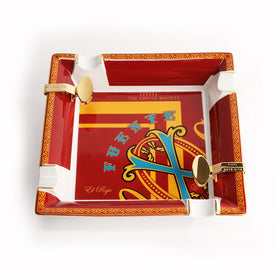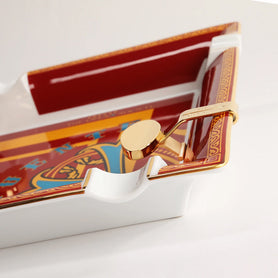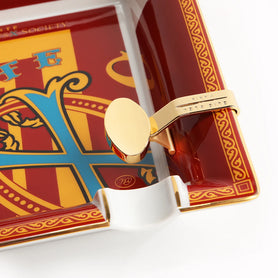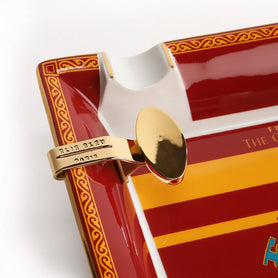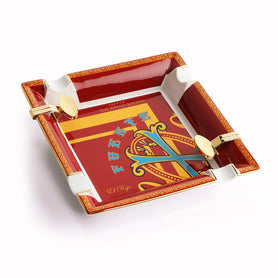 Any cigar company like Fuente needs a collaborating designer like Manny Iriarte. The thing is, there are so very few cigar companies like Fuente. As so many people say, "only Fuente is Fuente."

Cuban-born artisan Manny Iriarte has, for many years, created objets d'art for Arturo Fuente. It began with watches and moved into humidors, glassware, accessories, and more. The Fuente lifestyle needed accouterments, and Manny was the man to create them. All these fine luxury pieces came to be called the OpusX Society collection.

For the El Rojo Ashtray by Elie Bleu, he too found collaborators to help him bring a vision to life. While he has a keen eye for AF art and branding, it often takes a specialist to translate it into a physical form. A porcelain ashtray like this can only be made in one place, if you want to find the world's foremost masters of the craft: Limoges, France.

It's an old-school way to go about things, but if you want to make a classic, you often have to think traditionally. For centuries, Limoges has been a center of high-end porcelain work. For even longer, it served as the gold standard of enameling. The point is: they've probably got molds and kilns older than America over there, and have handed-down methods and knowledge from more generations of craftsmen and women than we can count. If you want outstanding quality work, that's the place to go.

One look at this OpusX porcelain ashtray from Elie Bleu and you know they got it just right. This splendid showpiece belongs in a place of honor wherever premium cigars are smoked. There are four rests in total, but two have gilded bridges to ensure that your precious cigar feet never are profaned by touching the ground. They're free to send their smoke skyward while you contemplate the finer things in life.

Fancy is a bit of an understatement, it seems, for these Arturo Fuente OpusX Society Elie Blue ashtrays. But then again, for the right buyer and the right location, these are exactly what fits the décor.
Payment & Security
Your payment information is processed securely. We do not store credit card details nor have access to your credit card information.