Arturo Fuente Opus X Lost City Toro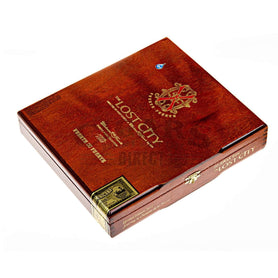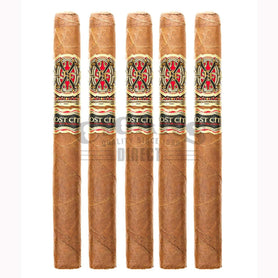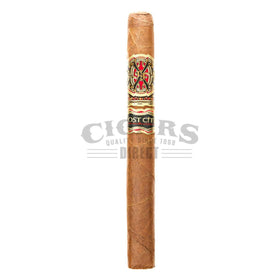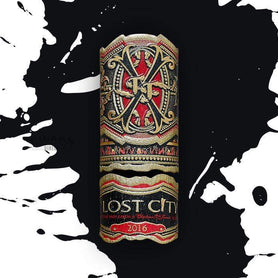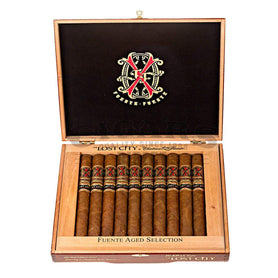 This Arturo Fuente Opus X Lost City Toro cigar is made in Dominican Republic. Outside, you'll find a Dominican Republic Corojo wrapper. Inside, the binder is Dominican, and the filler is Dominican. This is a Toro cigar with a length of 6.75 and a ring gauge of 48.
What if you took a Fuente Fuente Opus X Corojo wrapper, but instead of growing it during the normal tobacco season (plant early in the year, harvest in spring), you grew it in the summer and then aged it to perfection?

The result would be the Arturo Fuente Opus X Lost City Toro cigar a cigar made by accident.

In 2005, Andy Garcia's was shooting a film called The Lost City, about the Cuban Revolution. He needed some scenes to take place in lush tobacco fields, so he asked the Fuentes if he could use their plantations for filming. They were fine with the idea, but all the tobacco was gone the harvest had already taken place.

So the Fuentes decided to plant a summer Corojo crop, purely for use as a setting in the film. They weren't invested much in the leaves. They figured if the crop was any good, they'd use it. Garcia suggested labeling any cigars they created with the Lost City logo and contributing certain proceeds to the Fuente's charity, the Cigar Family Charitable Foundation. The Foundation provides education and health services to communities in the Dominican Republic, and so it was possible that the throwaway crop would ultimately do some good.

The plants grew, the scenes were filmed (take a look here halfway down the page to see one), and that was that. But unlike The Lost City film (which was panned), the OpusX Lost City cigars have delighted the critics, and the Lost City Toro doesn't disappoint. The summer-grown wrapper showed all the complexity of the original Fuente Fuente OpusX wrapper leaves, but featured its own unique flavor profile. Spicy, sweet, with notes of almond and caramel, the wrapper delivered outstanding quality despite its out of season growth.

Will we see more summer-grown wrappers in the future? The cigar industry is known for embracing popular experiments and fads (how else do you innovate, right?), so we wouldn't be surprised. The Arturo Fuente Lost City Toro is most definitely a cigar you want to keep in the humidor, for those days when you might feel lost in your city.
Customer Reviews
Write a Review
Ask a Question
Payment & Security
Your payment information is processed securely. We do not store credit card details nor have access to your credit card information.