Arturo Fuente Don Carlos No.3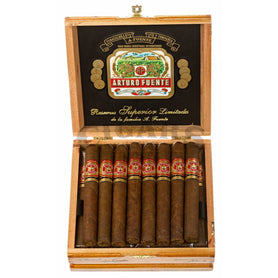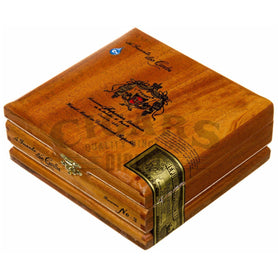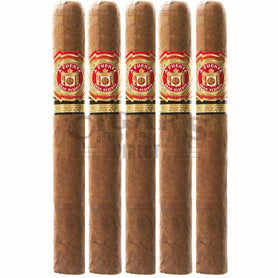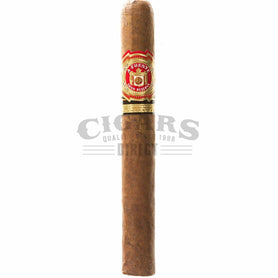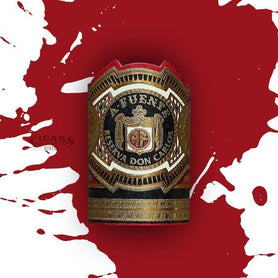 This Arturo Fuente Don Carlos No.3 cigar is made in the Dominican Republic. Outside, you'll find a Cameroon wrapper. Inside, the binder is Dominican, and the filler is Dominican. This is a Corona cigar with a length of 5.50 and a ring gauge of 44.
Let´s just start with a quote from Cigar Aficionado: "Its wrapper-to-filler ratios resulted in a perfect combination of the Cameroon cover leaf´s sweet-and-sour properties along with the Dominican binder and filler, which gave the cigar a zesty, nutty quality full of shaved almonds and candied orange peel."

How tasty does that sound?

They were referring to a particular vitola, the Don Carlos Eye of the Shark, which earned a 97 rating from Cigar Aficionado, along with the legendary Cigar of the Year honor in 2017.

Boxes are printed with a simple phrase: The Man 80th, which refers to the 80th birthday of Don Carlos himself, aka Carlos Fuente, Sr. Don Carlos passed away before he could see his namesake line be elevated to the top spot in the cigar world, but he led a life so full of success that we can´t really feel bad.

The Don Carlos line is made using a signature Fuente blend of aged Dominican fillers, some of which have matured for up to ten years. The tobacco is then wrapped in African Cameroon leaf, giving it a reach earthy aroma and flavor, and an inviting appearance that we really can´t resist. If you need a recommendation, check out the Don Carlos Eye of the Shark cigar, which features a box press on one end, and a rounded Parejo head on the other. If you look at it laying in your humidor, it resembles a shark seen from overhead, through the water.

A great white shark, resting, at peace

Thanks for the fantastic smokes, Don Carlos.
Customer Reviews
Write a Review
Ask a Question
A Mild smoke
Since it is part of the Davidoff family but for much less money, I thought it would be worth a try. There is lots of cream up front with some bordering notes of buttery nuts. The profile is very gentle to begin with. The first third struck me as being very complex, with flavors of toast, coffee, cocoa, leather, and earthiness. Every puff was noticeably different than the one preceding it. I like this a lot. As I smoke this in my cave in my basement before I got to work, I sip coffee and smoke this stick each day. The strength is mild but the flavors are full. The construction is very solid and it has the Cuban triple cap making it very enjoyable to smoke without worries of bits of tobacco coming apart in your mouth. The burn is even and lots of smoke billows from the foot. The rest of the cigar remains earthy with just a bit of leather and cashews. If I hit the snooze button too many times, I dont have the proper time to smoke this behemoth and it takes on a harsh flavor from ******* too hard and bringing the tar to the forefront. Usually, I have time to smoke this 7-1/2 x 50 but then sometimes, I dont. I keep several types of AVOs in my humidors. It allows me to choose the cigar to match my mood.
A classic from A. Fuente
The Arturo Fuente Don Carlos No. 3 is an outstanding cigar. Mine had a slightly loose cap, but was otherwise a great looking cigar. It was slightly sweet with that distinctive Fuente earthiness you find in others like the Opus X and the God of Fire. Not quite as refined or bold as either of those but still holds its own and does so rather well. Slightly spicey with a great draw. Medium to full bodied. A very high reccomendation that will not break your bank. A. Fuente does it again!
Payment & Security
Your payment information is processed securely. We do not store credit card details nor have access to your credit card information.