Arturo Fuente Casa Cuba Doble Cinco Robusto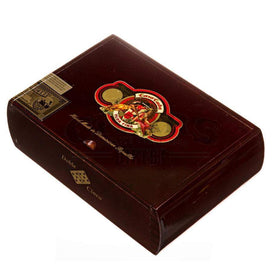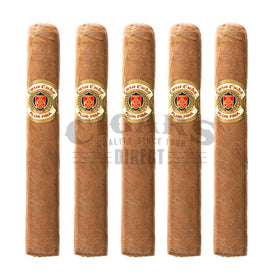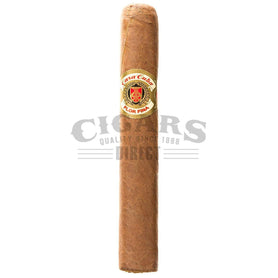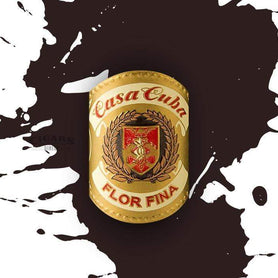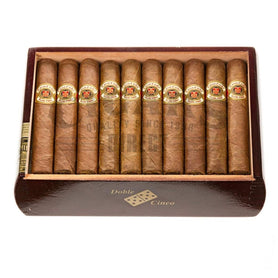 When you're surrounded by astounding modern success, sometimes you'll find yourself longing for a taste of the old times that we're simpler. We wonder if something like that inspired the creation of Arturo Fuente Casa Cuba Doble Cinco Robusto, a throwback to the humble cigar making traditions of the birthplace of cigars. Perhaps while tallying up all the awards and fielding endless requests for more OpusX, the Fuentes found themselves needing a bit of a breather to reflect on the ways of old Havana.

But how to you bring out Cuban flavors when you can't get Cuban tobacco? You do the next best thing, use Cuban tobacco seeds and plant them somewhere else. For the Arturo Fuente Casa Cuba Doble Cinco Robusto, the wrapper is Ecuadorian Havana, a leaf that is quickly becoming quite famous for its robust taste and high oil content. Inside the cigar are Cuban-seed Dominican tobaccos, which round out the flavor profile.

Cuban seeds, other soil. It's an evolution the cigar world has enjoyed for decades.

The notes in the resulting Arturo Fuente Casa Cuba Doble Cinco Robusto cigar are a mosaic of sweet maple, baking spices, and creamy chocolate, plus hits of pepper and dark roasted coffee on the finish. At some points, it can even give a little bit of tanginess, it's a very interesting smoke. But at its core, it's a taste of Cuba, made in the Cuban tradition, using methods handed down from Arturo, to Carlos Sr., to Carlito, and that we expect to be kept alive by a respect for the old ways that permeates many of the best cigar companies.
Payment & Security
Your payment information is processed securely. We do not store credit card details nor have access to your credit card information.