Arturo Fuente Anejo No.46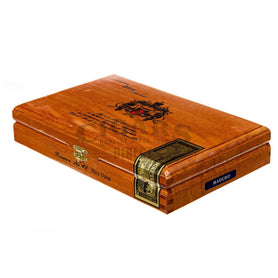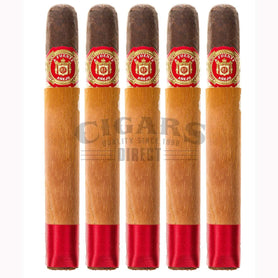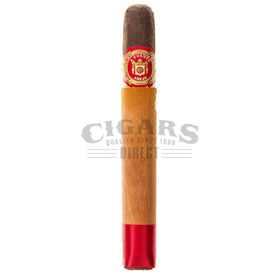 The Anejo No. 46 is 5.60 inches of pure pleasure, with a ring gauge of 46, and we would be delighted to deliver a box of 25 to you, each of the cigars representing remarkable care and forethought in putting together a truly memorable smoke.
Anejo Cigars are very rare and uncommon, to say the least, and perhaps that is a good thing, lest we all be spoiled to the point of finding our regular premium cigars passe' and even dull. The Anejo line is that bold, that dynamic, standing out with a secret blend of the finest, most flavorful Dominican filler tobaccos and binder leaf.
These extraordinary offerings from Arturo Fuente cigars are brought together in a dark, handsome Maduro wrapper that owes its unique, rich flavor to years of aging in cognac barrels. The result is a full-bodied bevy of cigars that will seem distinct and impressive every time you enjoy an Anejo.
Also known as the Reserva No. 46, these cigars are released just twice a year, and we do all we can to get hold of the largest supply we can, allowing us the pleasure of offering them to our customers at perhaps the lowest prices to be found for this choice rarity.
Customer Reviews
Write a Review
Ask a Question
Payment & Security
Your payment information is processed securely. We do not store credit card details nor have access to your credit card information.