Opus22 Charity Box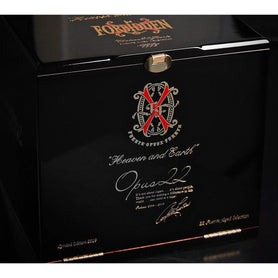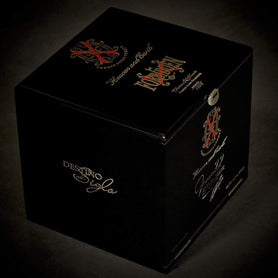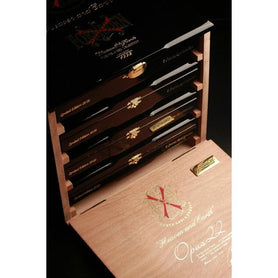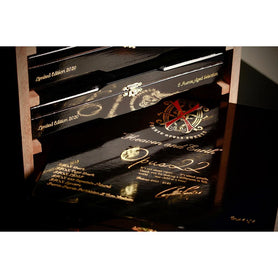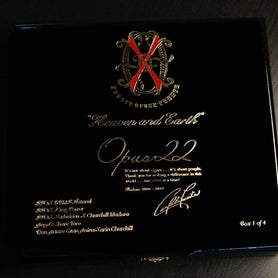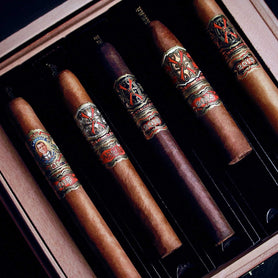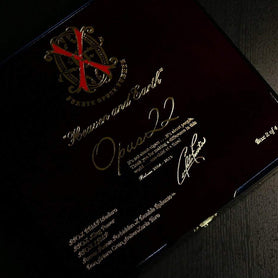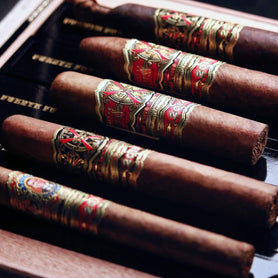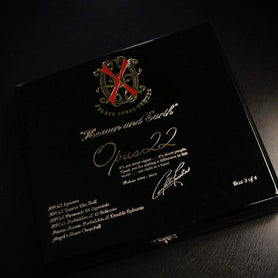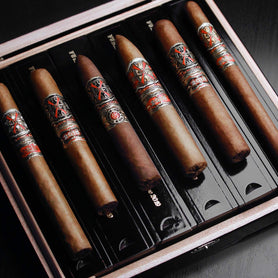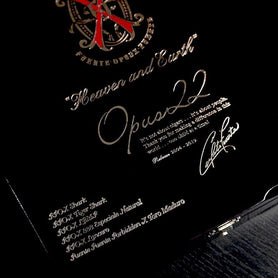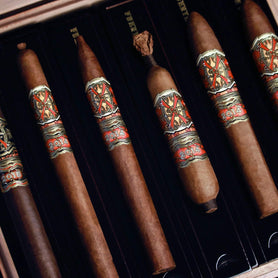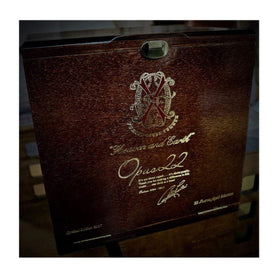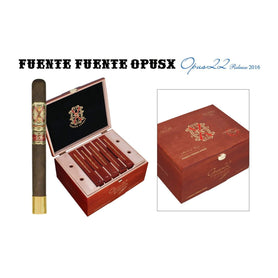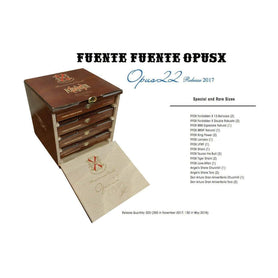 Opus22 is released in the fall and spring annually: total of 500 boxes. Every year, twenty two rare vintage Fuente Aged Selection cigars are selected by Carlos "Carlito" Fuente Jr. and released in the limited edition collector's box, which also makes a great humidor. Each cigar is presented in individual coffin box printed with the name of cigar and year of release. Each box is serial-numbered and comes with a certificate of authenticity. Since its inception in 2004, a portion of the sales proceeds has been donated to Cigar Family Charitable Foundation, which strives to improve the lives of underprivileged children in the Bonao area of the Dominican Republic. Thanks to your generous support, over $1.7 million has been donated since its inception in 2004.
Release Quantity: 280 boxes in December 2022 and 220 in Spring 2023

LIST OF 22 RARE VINTAGE FUENTE AGED SELECTION CIGARS FOR THE NOVEMBER 2022 RELEASE
FFOX Forbidden X 13 Belicoso (1)
FFOX 888 Especiale Natural (2)
FFOX BBMF Maduro (1)
FFOX Lancero (1)
FFOX Piramide 56 Especiale (2)
FFOX Shark (2)
FFOX Tauros the Bull (2)
FFOX Tiger Shark (2)
Fuente Fuente Forbidden X Churchill Maduro (2)
Fuente Fuente Forbidden X Double Robusto (2)
Fuente Fuente Forbidden X Toro Maduro (1)
Angel's Share Toro (1)
Don Arturo Gran AniverXario Churchill (2)
Don Arturo Gran AniverXario Toro (1)
Payment & Security
Your payment information is processed securely. We do not store credit card details nor have access to your credit card information.