2018 Macassar Stairway to Heaven Humidor Only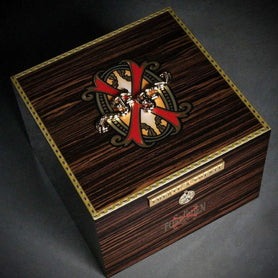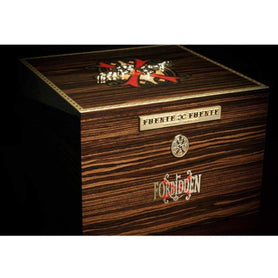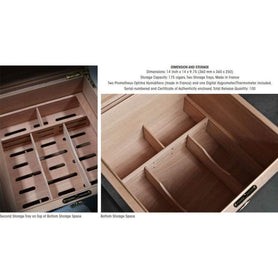 HUMIDOR ONLY | CIGARS NOT INCLUDED
NO OTHER DISCOUNTS ALLOWED ON THIS ITEM!!
The 2018 Limited Edition Fuente Fuente OpusX Forbidden X "Stairway To Heaven" Humidors by Prometheus
Release Quantity: 100
27 Macassar
27 Blue Sycamore
21 Red Sycamore
15 Walnut Burl
10 Yellow Sycamore

The humidors are serial-numbered and come with a certificate of authenticity. Made in France
Humidification: Two Prometheus Optima Humidifiers and One Digital Hygrometer/Thermometer
Storage Capacity: 175 cigars, Dimensions: 14 inch x 14 x 9.75 (360 mm x 360 x 250)
Payment & Security
Your payment information is processed securely. We do not store credit card details nor have access to your credit card information.