Alec Bradley Trilogy Native Cameroon Toro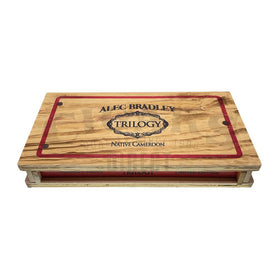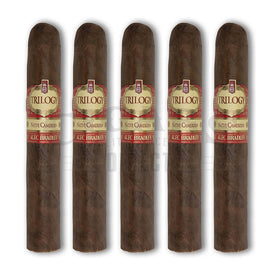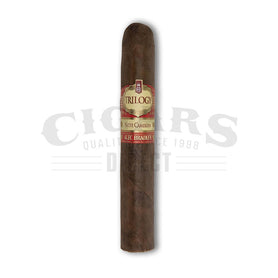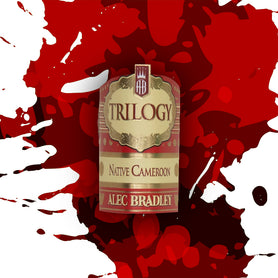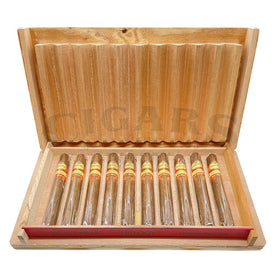 This Alec Bradley Trilogy Native Cameroon Toro cigar is made in Honduras. Outside, you'll find a Cameroon wrapper. Inside, the binder is Honduran, and the filler is Honduran, Nicaraguan. This is a Toro cigar with a length of 6.00 and a ring gauge of 52.
You've probably smoked a circle cigar. You may have smoked a rectangular, box-pressed cigar. But a triangle cigar? The Alec Bradley Trilogy Native Cameroon is almost certainly going to be a new experience for you. That is, unless you were around for this release in its first life cycle.

Alan Rubin was in a Home Depot in the early 2000s and saw a DeWalt saw demonstration. His mind was spinning (we had to say it) with the possibilities as it cut at an angle, and a vision began to take shape. Inspired possibly by Saint Toblerone, he saw a triangular cigar in his mind's eye. And soon enough, so did shoppers at the local tobacconist.

The Trilogy triangle pressed cigar was born.

It was shelved in 2010, but in 2022 we've seen the rebirth of this once-popular line.

Smoking it is a different experience, to be sure. It fits a certain way in the mouth, leaving room at the side for aeration. This can alter the flavor profile of your cigar somewhat. It can lead to muting of harsher notes and can increase the blendedness of each draw, but it will be for you to decide whether it works for this particular cigar.

As with other Alec Bradley smokes, the long-filler blend of the Trilogy is Nicaraguan and Honduran tobacco. Then, a Connecticut-seed Honduran binder is placed around that. From there, you have a choice of three different wrapper varieties: maduro, corojo, and the Native Cameroon we're looking at here.

To describe the flavor of Cameroon tobacco is a bit difficult. Most people go with "woody," although there's more going on than that. The aromas are herbal, with baker's spice in the mix, making for a smoke with a different personality than the average full western blend. Cameroon isn't everyone's cup of tea, but a well done Cameroon blend can go toe to toe with the best cigars in the world (e.g. the 2017 Cigar of the Year from Arturo Fuente, the Don Carlos Eye of the Shark).

It's a distinctive smoke in every way. Put this in the special section of your humidor for stogies to reach for when you want a little novelty. It's certainly worth a try.

Please browse our selection of Alec Bradley Trilogy Native Cameroon cigars at your leisure.

- What are the flavors like? Fragrant wood, baker's spice.

- What's the strength level? Full.

- Who is this cigar for? Alec Bradley Trilogy Native Cameroon cigars are for folks who want their next smoke to be nothing like the one before it.

- Will I want to smoke it to the nub? For a lot of people, this probably won't be their favorite smoke ever, but who knows? Maybe you're a Cameroon fan waiting to be born?

- What's a good pairing with it? A brown ale like Rogue Hazelnut Brown Nectar.

- What's the best time/place to smoke this cigar? In a tent on a camping trip.

- Any flaws/downsides? Cameroon takes some getting used to.

Payment & Security
Your payment information is processed securely. We do not store credit card details nor have access to your credit card information.