Alec Bradley Prensado Churchill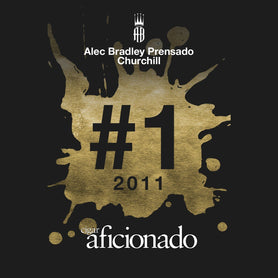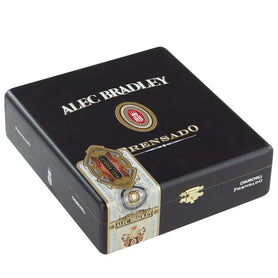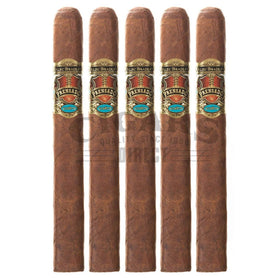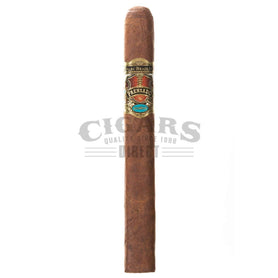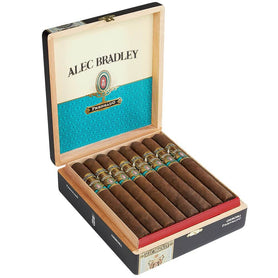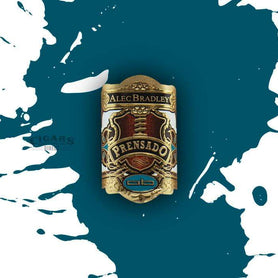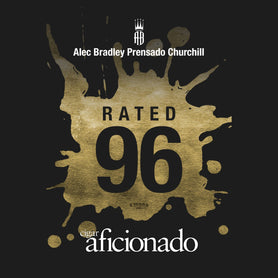 2011 #1 Cigar of The Year
Cigar Aficionado's Top 25 Cigars of the Year list is the final word in cigar rankings. Scoring a spot on the list – even if it's number 15 or 20 – is enough to move an unknown brand into the big leagues. Top ten and you'll be sold out for years to come. But win the number-one spot? You instantly move into the upper echelon of cigar brands. Your name starts being mentioned in the same breath as Padrón or My Father.

In fact, fewer than a dozen brands have won the Cigar of the Year award.

So when an Alec Bradley cigar was the Cigar of the Year in 2011, it was a big deal. And a sign that Alec Bradley had come a long way from their days of peddling budget golf cigars in the late '90s.

The winning cigar, the Alec Bradley Prensado Churchill, was the culmination of two important partnerships. Ralph Montero connected Alec Bradley with premium manufacturers to help Alec Bradley move into the premium space in the early 2000s. Then, Alec Bradley partnered with the Honduran factory of Raices Cubanos to produce the bulk of their blends.

Now, Alec Bradley and Honduran tobacco are tied at the hip. Especially Alec Bradley's signature trojes wrapper. This dark, oily leaf comes from the Nicaraguan border and combines the best of Nicaraguan and Honduran tobacco. It is the leaf that made the Alec Bradley Tempus a huge hit – and earned Alec Bradley their first spot in the Top 25 Cigar of the Year list in 2008. They've made the list ever since.

The trojes wrapper is also the key to the Prensado Churchill's success. This Cigar of the Year blend delivers gorgeous flavors of leather, creamy chocolate, and baking spices. Its a classic smoke and made Alec Bradley an industry classic.

Other top Alec Bradley cigars in the cigar of the year list include the Black Market Estelí (#9) and the Tempus Natural Centuria (#5).

Please browse our Alec Bradley Cigar of the Year list selections at your leisure.
Customer Reviews
Write a Review
Ask a Question
Payment & Security
Your payment information is processed securely. We do not store credit card details nor have access to your credit card information.