Alec Bradley 3 Cigar Leather Case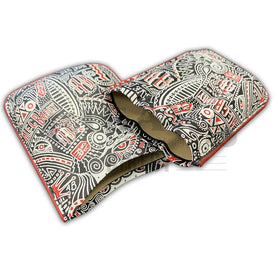 Alec Bradley 3 Cigar leather case is colorful and sturdy, perfect for short term storage, no humidifier is required. If you are traveling for many days, you can put a small Boveda 8-gram pack to keep your cigars humidified.
The telescoping top allows for smaller cigars or longer, depending on your taste.
Payment & Security
Your payment information is processed securely. We do not store credit card details nor have access to your credit card information.