601 Yellow Label L.E. Toro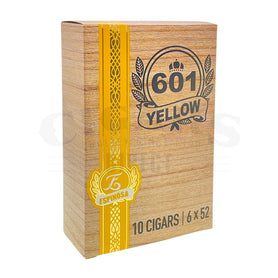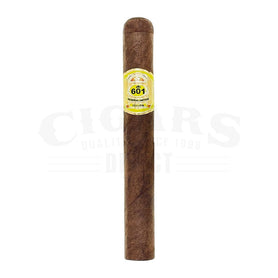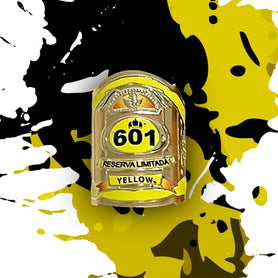 Erik Espinosa and the 601 team are back at it with another limited-edition release of these strong and tasty 601 Yellow Label cigars. Back in the initial release, we didn't see many boxes hit the market. It was a bit of a tester. But it must have passed with flying colors, because we're getting a broader and more fulsome stack up this time around.

Let's smoke!

Yellow Label cigars are part of a two-blend pair. There's also an Orange Label cigar with a Brazilian wrapper that is worth a look if these Maduros aren't your thing. But if earthy, fermented tobacco IS your thing, this Yellow Label is the blend for you. This one uses a Mexican San Andrés wrapper over Nicaraguan tobacco to create a spicy cocoa and cedar flavor profile with layers of other, more minor notes.

For those new to the brand, this is made by Erik Espinosa, who has been working in cigars for ages. His much-loved blends have been earning accolades for nearly as long. You've probably seen the 601 La Bomba, Knuckle Sandwich collab with Guy Fieri, and fantastic 94-points like the Warzone or Laranja. Seriously. Somehow, this guy is kind of underrated. He just may belong up there with the very best in the game.

Give 601 Yellow Label cigars a shot, and see why.
This 601 Yellow Label L.E. Toro cigar is made in Nicaragua. Outside, you'll find a Mexican San Andrés wrapper. Inside, the binder is Nicaraguan, and the filler is Nicaraguan. This is a Toro cigar with a length of 6.00 and a ring gauge of 52.
• What are the flavors like?
o Spice, cocoa, and cedar

• What's the strength level?
o Full

• Who is this cigar for?
o 601 Yellow Label cigars are for fans of Nicaraguan profiles with the spicy, earthy touch of Mexican San Andrés maduro tobacco.

• Will I want to smoke it to the nub?
o Yeah. The flavors come together pretty nicely in this blend.

• What's a good pairing with it?
o How about a cold malty Tecate lager in a can to keep it simple?

• What's the best time/place to smoke this cigar?
o In the bright sunshine on a perfect day.

• Any flaws/downsides?
o The future of the blend line is uncertain. We don't know if this is a fling or a stogie going into our regular stable.
Payment & Security
Your payment information is processed securely. We do not store credit card details nor have access to your credit card information.