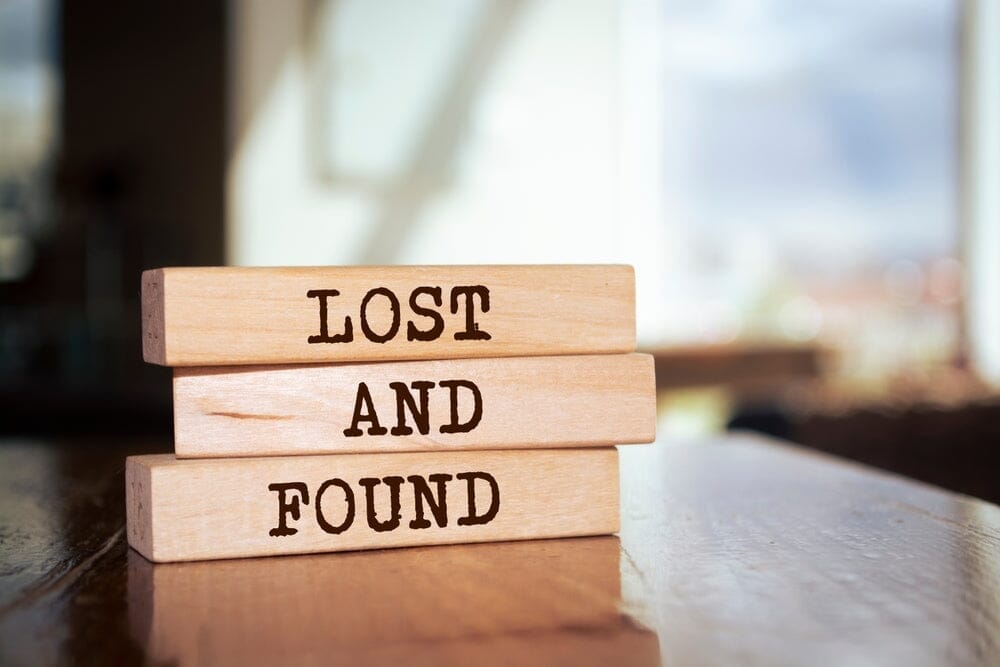 The Best Caldwell Lost and Found Cigars – Part 1
The name "Lost & Found" will look familiar to those who follow our new inventory. We've found Robert Caldwell's series to be a fun way to experience cigars, and our fans have been eager to get their hands on each new blend as it drops. Amidst the many releases, some have been winners, some not so much, and many have been in the middle. In this list, we'll cover what our cigar lovers have found to be some of the best blends in the series. If you're unsure where to start with this wild tobacco adventure called Lost and Found, start here!
But wait! What the heck ARE "Lost and Found" Cigars?
They're the cigars that time forgot. The blends that cigar makers decided to hold on to, then moved on to other projects. They're tobacco that has been patiently waiting in aging vaults across Latin America and the Caribbean (and who knows where else?) and is finally ready for prime time.
In short, it's cigars and leaves that were lost but now are found by Robert Caldwell et al. as they travel from one location to the next in search of worthy smoke. When something passes the puff test, it has a chance to become one of the best Caldwell Lost and Found cigars. This approach is part of how Aging Room became an industry legend, so why not Caldwell. 
Here are some of the best blends in the series to date. We're calling this Part 1 because we're betting that a second group needing highlighting will emerge over time. Caldwell isn't done yet. Not by a long shot.
This line was popular enough to spawn several variants, but let's discuss the original. With a lush Dominican interior and an Ecuadorian Brazil-seed wrapper, Lost and Found Pepper Cream Soda brought so much flavor yet stayed smooth throughout. It had cedar, sweetness, and a slight pepper kick that hooked us all.
There are many ways to enjoy this, including a 10th Anniversary blend. Your choices now include sungrown, Mexican San Andrés, and Habano. Pop the top and enjoy the smoky refreshment!
This is one of those ONSs that turned into an entanglement, a situationship, and a long-term FWB-type thing that is just a mess. One thing we know: it was NOT limited to a single night. The Caldwell One Night Stand Lost and Found original is among the best the line offers. Smoke the vintage or Redrum editions if you want variety, though. We know what you might think: "I want the best of the best, not more dang choices!" But the thing is, with the best Caldwell Lost and Found cigars, the team spins up all kinds of options.
For a great smoke, stick to the original. It offers coffee bean, red pepper, and chocolate flavors – a classic profile and an easy reason to take this one home at closing time.
This one doesn't follow the usual format. Instead, this is a reblending of a Caldwell cigar from the past. Not only that, but a portion of proceeds benefit a food bank, making it taste that much sweeter. Of course, this one doesn't wind up being that sweet. The peppery profile is really a treat, though. Full of baking spices and floral notes, this is one of the best Lost and Found cigars due to its complex and invigorating profile.
We think this one will actually get more than fifteen minutes of fame.
Cookie Monster
Oh boy, was this one ever hyped up. But some of the experiences were just so enjoyable! People loved this one, and it was a rare piece of puff. Using 8-year-aged tobacco, this blend was pulled from all over the map – Dominican and Nicaraguan long-fillers, a Sumatra binder, and a rich Habano wrapper. Tasters found plenty of earthy flavor and other notes, but the name couldn't help but send our minds toward the cookie. There's a bit of graham cracker, at the very least.
Most of the stock got gobbled up, but grab a five-pack if you can get your hands on the fuzzy blue monster.
Land O Snakes
As with many of these cigars, the flavor profile followed the branding. They were true to form – if not consistently, at least in some instances. Ecuadorian Habano over Dominican made for a very smoky stick, and the profile was nutty, creamy, cedary… and, of course, buttery! The smooth draws had many people hoping this would become a regular release. But we can say this: we'll see more from this line. There are already maduros, and we'll hopefully also see a return to the blend that started them all.
In short, we can't believe it's not butter.
There's just so much going on! This isn't one of the best Lost and Found cigars for no reason. Malditos Bastardos is a robust medium-bodied blend that combines Dominican and Mexican long-fillers, a Connecticut Habano binder, and a genuine Cameroon wrapper. Flavors run wild with aromatic wood, leather, and black pepper. It's the perfect cigar when you want one that doesn't pull any punches – when you want something aggressive to pair with whiskey so you can sink into the experience and escape for an hour or so.
Are you a "damn bastard?" Light this one up and make peace with your nature. It won't judge you.
The Instant Classic was true to its name. The flavors were on point and gave Habano lovers everything they usually look for in a cigar. A Cubanesque Habano wrapper, an Indonesian Binder, and Dominican fillers led to a nutty, peppery blend and a fruity touch. It wasn't that complex – it just delivered what it was supposed to with no deviations. You must respect a cigar that does its job and doesn't confuse the issue.
There's much more to be said about all the L&F blends that have come and gone, but this should be an excellent place to find some of the best Lost and Found cigars to date. The journey is far from over, as Caldwell commissions blend now under this brand line and should be spinning up all kinds of new aged stogies. 
We don't know if any of the tobacco is lost anymore, but we know where it can always be found – at Cigars Direct!