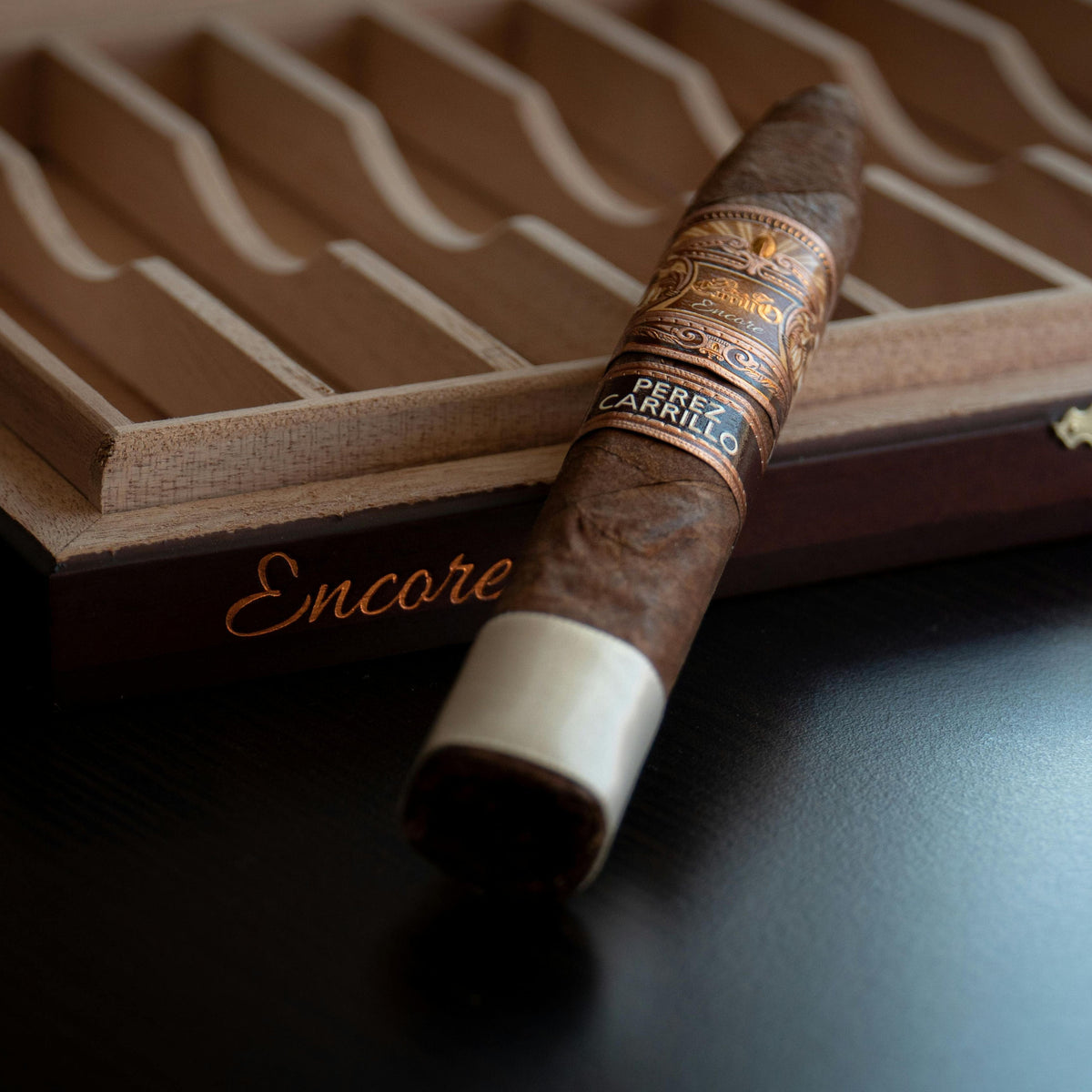 E.P. Carrillo Short Run 2023: Honduran Tobacco Delight
The reigning king of the cigar world is back with a blend that will delight lovers of Honduran tobacco. Made in partnership with Oscar Valladares, the E.P. Carrillo Short Run 2023 edition features a leaf from Copan, Honduras. This rich tobacco delivers earthy, peppery notes that are just what many think of when they're imagining "natural tobacco flavor." It's savory, multidimensional, and will absolutely keep you happily occupied one puff after the other.
 
This is one of Oscar's favorite leaf types, and a product he has used time and time again in enjoyable blends. He reports that "This tobacco has filled us with satisfaction and has been a fundamental part of our history and one of my favorites."
E.P. Carrillo agreed, and turned to Oscar so that the quality of the Copan-led blend would not be compromised. "Crafting this blend at Oscar Valladares' factory with his team is a perfect fusion of tradition and innovation," says Perez-Carrillo. "Our 2023 Short Run is a tribute to the timeless character of this unique tobacco, brought to life with a modern touch."
Delicious.
To be specific, the long-filler includes both Honduran leaf and Nicaraguan. The binder also was grown in Nicaragua. And then, much like the "Oscar by Oscar" smokes that were such head-turners in the past, the E.P. Carrillo Short Run 2023 features a similarly outstanding Ecuadorian Habano wrapper. This one is for the hardcore tobacco fans.
The hype surrounding E.P. Carrillo is at an all-time high at the moment when this blend is being released. With multiple Cigar of the Year wins, the expectations are for total artistry and perfection. But those picking up this limited-edition blend should be ready for something a bit more humble and down to earth. It's an ode to the simple roots of the tobacco field, lush with flavor, but with no pretentiousness.
Just love of great leaf.
Please browse our selection of E.P. Carrillo Short Run 2023 cigars at your leisure.
What are the flavors like?

Peppery, earthy, and rich

What's the strength level?

Who is this cigar for?

E.P. Carrillo Short Run 2023 cigars are for fans of Honduran tobacco and natural flavor.

Will I want to smoke it to the nub?

You're going to be sinking deep into something truly enjoyable.

What's a good pairing with it?

We could go in a lot of directions, but a hearty European beer would be a nice match with this cigar. Ask for a Trappist dubbel and sip on what monks have happily been knocking back for centuries.

What's the best time/place to smoke this cigar?

When you want something to take you right down to the fields.

Any flaws/downsides?

Some folks will expect something more like E.P. Carrillo's superstar blends, which is a different kind of smoke.
In a landscape where expectations soar high amidst multiple Cigar of the Year wins, the E.P. Carrillo Short Run 2023 stands out for its humility and homage to the roots of tobacco. This limited-edition blend offers an unpretentious yet deeply flavorful experience, a tribute to the heritage of tobacco fields.
For those seeking a genuine Honduran tobacco adventure, this cigar promises to transport you to the heart of Copan, inviting you to savor every puff and revel in the simplicity of exceptional leaf. Explore our selection of E.P. Carrillo Short Run 2023 cigars at your leisure, and embark on a journey that's rich, peppery, and wholly satisfying.