Padron Special Release No.90 Natural Tubos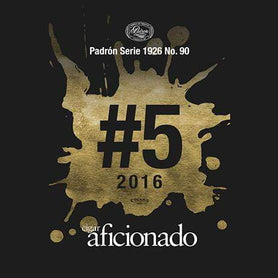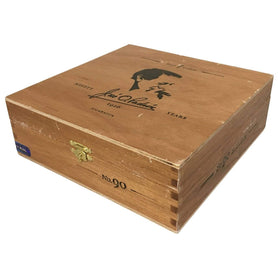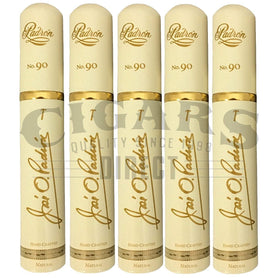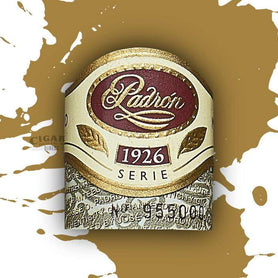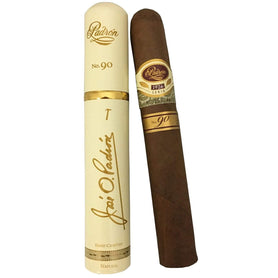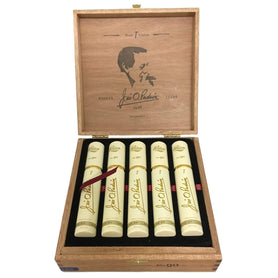 This Padron Special Release No.90 Natural Tubos cigar is made in Nicaragua. Outside, you'll find a Nicaraguan Natural wrapper. Inside, the binder is Nicaraguan, and the filler is Nicaraguan. This is a Robusto cigar with a length of 5.20 and a ring gauge of 55.
Jose O. Padron was born in 1926. In 2016, he celebrated his 90th birthday with a special release cigar from his legendary 1926 Anniversary line. We would say the dude had a big ego if he weren't 100% justified in a little glorification. The reason is, the 1926 Anniversary line has earned Cigar Aficionado's Cigar of the Year two times.

Once would be a life-capping accomplishment. Twice is unheard of. (And just for good measure, the Padron Family Reserve line also scored one. The company has no peer, truly.)

Let's not get too carried away deifying Abuelo Padron, though. We've got a cigar to smoke! It comes in a Maduro and a Natural version, and both are visions of perfect construction with buttery soft wrappers. The filler (it feels dirty to call it that) is Nicaraguan tobacco aged five to ten years, which leads to an outstandingly complex and intense flavor profile. The smoke, of course, has the timeless Padron chocolate note, along with earthy spice and stone fruit. The full-bodied smoke stays with you, providing a lingering finish that will have you drawn in from one pull to the next.

A few more numbers, because this cigar line is uniquely accomplished. The 1926 Anniversary once scored a 97 from Cigar Aficionado. For reference, they've handed out one 98 and one 99. Is it even possible to compare cigars that superlative? It wasn't a one-time deal either. Even in 2017, this cigar is still ranking at the top, earning a #2 ranking. The 1926 line is consistent perfection, and that's just unfathomable.

We'll smoke it, though, that's for sure.

Lastly, there's the man himself. Born in 1926 in Cuba and 90 years later, we get this stick, by way of Nicaragua. And though he's since passed on, we'll keep celebrating the long life of a man who blessed us time and time again with world-class cigars.

Happy birthday, Mr. Padron, and thanks for all the smoke.

Payment & Security
Your payment information is processed securely. We do not store credit card details nor have access to your credit card information.