Padron 1926 Anniversary No.6 Natural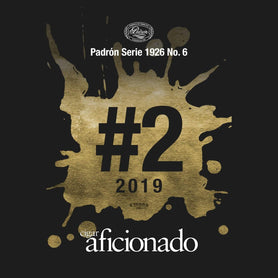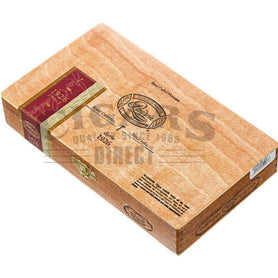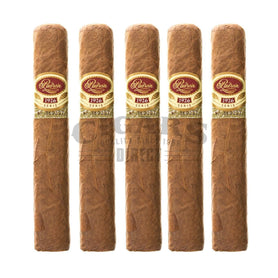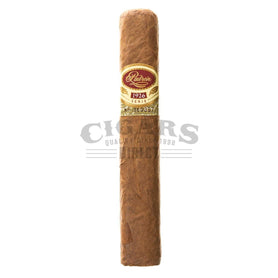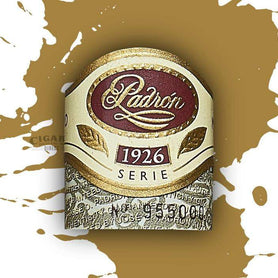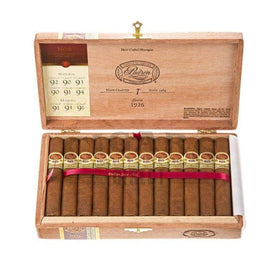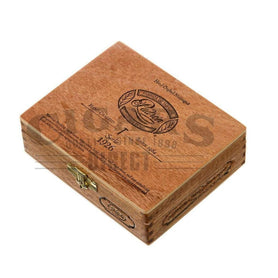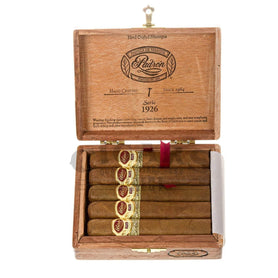 This Padron 1926 Anniversary No.6 Natural cigar is made in Nicaragua. Outside, you'll find a Nicaraguan Natural wrapper. Inside, the binder is Nicaraguan, and the filler is Nicaraguan. The 1926 Anniversary No.6 Natural is a Full-Bodied Robusto cigar with a length of 4.70 and a ring gauge of 50.
Winner of Cigar Aficionado´s Cigar of the Year twice. Twice!

In case you're wondering winning Cigar Aficionado's Cigar of the year, is not a normal thing. In fact, it's not something any other cigar can boast of. Winning once is the achievement of a lifetime for many cigar families, it's really the achievement of several lifetimes so it's safe to say that the Padron 1926 Anniversary line is as good as cigars get. It's been rated as high as 97, and also still regularly comes close to the top rank, grabbing a #2 spot in 2019 with the Padron 1926 Anniversary No.6 Natural. They're not coasting on old success. Much like the Padron family itself, this cigar is a dynasty that spans decades.

Let's talk about the cigar itself. Both the Maduro and the Natural version feature incredibly soft wrappers. Inside, you've got five to ten-year aged Nicaraguan tobacco, which offers intense, complex flavor combining dark chocolate, earthy spices, and hints of fruit. The draw is smooth, and the smoke is full bodied. Then there's that world-famous finish that lingers and lasts, giving you plenty of pleasure while you contemplate your next pull.

Please keep in mind that you can't just pick these up on a whim whenever you like. Production is extremely tight. Last we heard, they let exactly one roller produce this line, and he can only do so much. If you see them in stock, reach through your screen, wrap your arms around them, and don't let go.

The Padron 1926 Anniversary No.6 Natural cigar is a part of history. 1926 is the year Jose Orlando Padron, one of the core leaders of his company, was born in Cuba. He began on family tobacco farms, made his way to Miami, had his office bombed, made his living selling 25-cent fumas, arrived in Nicaragua (where his factory burned to the ground), and persevered through it all to climb to the very tip of the long Churchill known as the cigar industry.

Now, when his family has an occasion to celebrate, they tend to produce a top-rated cigar that sends the cigar world into smoky heaven.

Cigars are a nice way to celebrate special moments, but for life's biggest achievements, there's the Padron 1926 Anniversary No.6 Natural a cigar that's simply too good for this world.
Payment & Security
Your payment information is processed securely. We do not store credit card details nor have access to your credit card information.