Montecristo 2000 Limited Edition Toro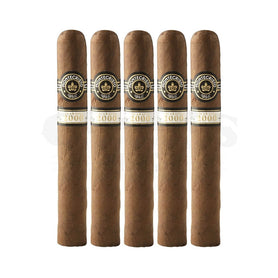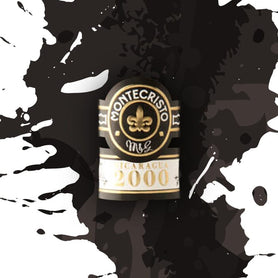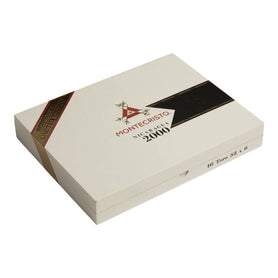 This Montecristo 2000 Limited Edition Toro cigar is made in Nicaragua. Outside, you'll find a Nicaraguan wrapper. Inside, the binder is Nicaraguan, and the filler is Nicaraguan. The Montecristo 2000 Limited Edition Toro is a Medium Bodied Toro shaped cigar with a length of 6.00 and a ring gauge of 52.
Sometimes, a limited edition represents a tiny tweak to a blend. Or, in other cases, it might just be some fun packaging. But then there are notable issuances like this Montecristo 2000 Limited Edition Toro, where everything gets reworked, and you've got an entirely new cigar.

It could be something you're into. It could make you wonder why it has the same name as the original. Whatever the connection is for the company, it might appeal to fans of the line. Sometimes the link is a similar flavor profile or an approach to tobacco mixing. We may never know here. There are a few things we can cover, though.

The Montecristo 2000 Limited Edition Toro is a collaboration with the Plasencias. They're one of the foremost cigar tobacco growing companies in the world – they've been at it for generations and generations, and they know their stuff from seed to stick. They're exceptionally knowledgeable when it comes to Nicaraguan leaf, and so this version of the 2000 departs from the multi-country blend of the original. This is a Nica puro, folks.

The flavor profile is far more classic. The 2000 LE features Habano seed and Habano flavors. That means peppery spice, earth and wood, and a bit of chocolate or coffee bitterness. People have been enjoying it for ages, and it's no surprise that it's being brought back to use by some of the most longstanding organizations in the industry. Montecristo and the Plasencias have been at it since long before we were born, and they remember the cigars of yesteryear well. This one is a throwback in the best way, here for a short time while supplies last.

Count us in.

Please browse our selection of Montecristo 2000 Limited Edition Toro cigars at your leisure.

• What are the flavors like?
o Pepper spice, earth, wood, mature chocolate, and coffee bitterness.

• What's the strength level?
o Medium.

• Who is this cigar for?
o Montecristo 2000 Limited Edition Toro cigars are rolled for fans of classic blends.

• Will I want to smoke it to the nub?
o It's an excellent blend.

• What's a good pairing with it?
o This would be a nice morning cigar with coffee for people who want something more potent than a mild Connecticut.

• What's the best time/place to smoke this cigar?
o When you're in the mood for a throwback.

• Any flaws/downsides?
o Often, people want something more exciting than this, but we think blends like the 2000 LE should be a part of pretty much every humidor.
Customer Reviews
Write a Review
Ask a Question
My opinion
Great cigar and a fantastic company to do business with! Super fast delivery and the cigars are always fresh!
Payment & Security
Your payment information is processed securely. We do not store credit card details nor have access to your credit card information.