Drew Estate Undercrown 10 Canvas Piece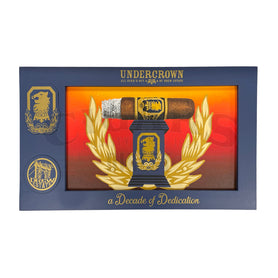 PROMO ITEM ONLY | NOT FOR SALE
No sneak shopping - don't add more than what's advertised, or else we'll take the liberty of removing it from your order!
Dimensions: 25.75 in x 14.75in
Payment & Security
Your payment information is processed securely. We do not store credit card details nor have access to your credit card information.