Arturo Fuente Hemingway Best Seller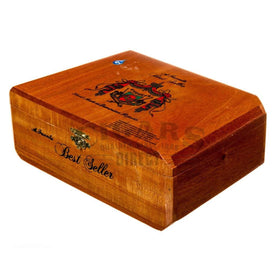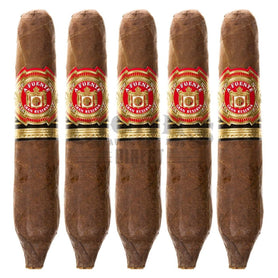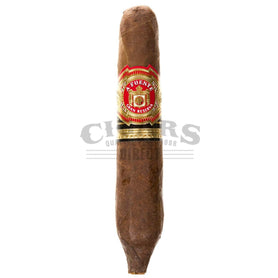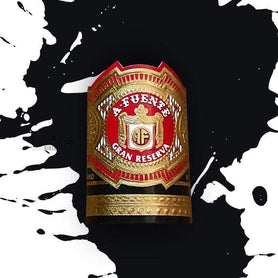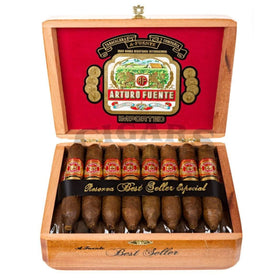 The Arturo Fuente family of cigars shows incredible breadth, an attribute on full display in the Hemingway Best Seller. This highly rated and much enjoyed cigar is a perfecto 4.5 inches long with a ring gauge tapering from 55 to 43. It is available in boxes of 25 and sports a delicious Cameroon wrapper that exudes a pleasing amount of oil when you hold it, promising mouthfuls of sweet spices when you put the match to it.
And these deliver in a big way, with plenty of medium-bodied flavor balanced nicely by the blend of Dominican filler and binder. This is a relaxing smoke, an invitation to return to simpler times when life offered more moments for reflection and recreation.
The flavor is not unlike another line from Arturo Fuente, the Fuente Don Carlos label, which is slightly stronger in body. The Hemingway Best Seller is one of the highest rated and best selling figurado line on the market, a line that Carlos Fuente has overseen with care since its introduction.
Connoisseurs and novice smokers alike have noticed and pursue them whenever possible. Some sizes in this line are also offered in a Maduro wrapper but are exceedingly hard to come by. We do all we can to make Arturo Fuente Hemingway cigars both available and affordable.
Payment & Security
Your payment information is processed securely. We do not store credit card details nor have access to your credit card information.