Knuckle Sandwich Prix Fixe Figurado Sampler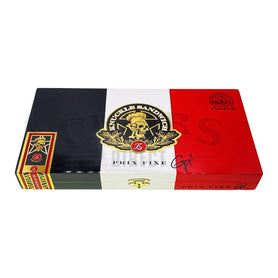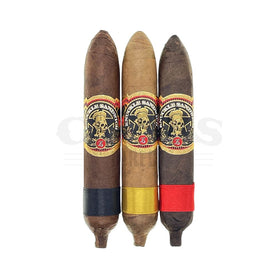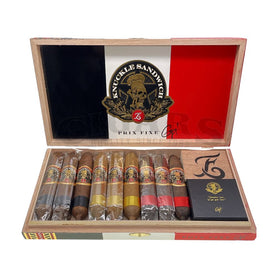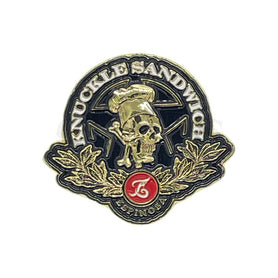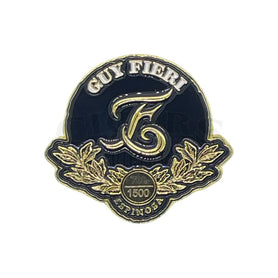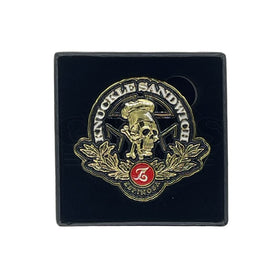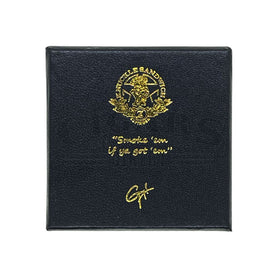 Knuckle Sandwich Cigars, which was created by celebrity chef and restaurateur Guy Fieri along with Espinosa Premium Cigars, just released a new sampler with a new size... It's called the Knuckle Sandwich Prix Fixe Sampler, and inside are nine cigars in a new 5.00 x 58 figurado size and shape.
Three of those use the Knuckle Sandwich Habano blend, three use the Knuckle Sandwich Maduro blend, and the remaining three use the Knuckle Sandwich Connecticut blend.
ONLY 1,500 samplers produced by the San Lotano Factory in Ocotal, Nicaragua. "We are always looking to do something special with all of our lines for the show, but this is a really cool concept and with having Guy Fieri at the booth again, it will be truly special," said Erik Espinosa via a press release. This one-of-a-kind experience is guaranteed to challenge your taste buds with an eclectic mix of dynamic flavor and complexity.
Don't miss out on your chance to fire up a unique blend of strength and style.
Payment & Security
Your payment information is processed securely. We do not store credit card details nor have access to your credit card information.